A virtual session on 'Coping with stress during Covid-19' was organized by NSS, KISS Deemed to be University on the occasion of the NSS Foundation Day on 24th September 2020.
A frontline Counselor Dr. Rajalaxmi Panda, Dy. Director, Student Affairs, KISS & KIIT delivered the keynote address. From KISS, Dr. Sujata Acharya, Principal; Dr. Tripura Mishra, Vice-Principal; and Dr. Amulya Ratna Nanda, NSS Coordinator were the other distinguished speakers. This day was marked by the presence of all Program Officers and NSS Volunteers of KISS-DU.
In her address, Dr. Rajalaxmi Panda explained different types of crisis and how a crisis often creates stress. She laid emphasis on the eco-systemic crisis of which Covid is an offshoot. She also suggested practical strategies to deal with the crisis.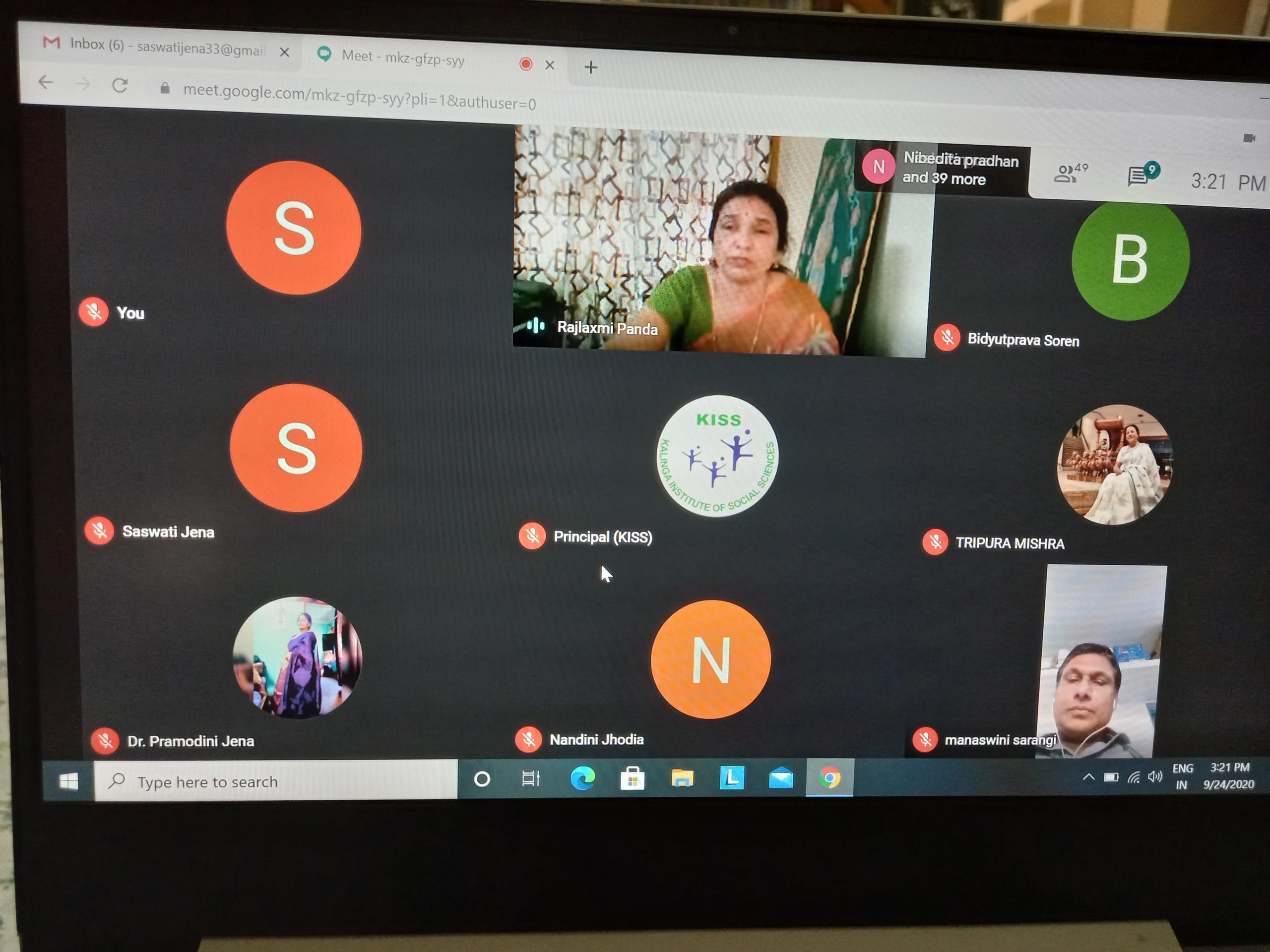 The NSS Program Officers and student volunteers shared their personal experiences and the ground realities. The volunteers had curated awareness programmes in their districts on key areas like Covid-19, De-addiction (focus on anti-tobacco) and Swacch Bharat. Students had designed posters on various issues as a part of the campaign.
Earlier, on behalf of KISS-DU, Mrs. Saswati Jena, PO, NSS, delivered the welcome address and thanked Dr. Achyuta Samanta, Founder, KIIT & KISS for his continuous guidance. The meeting concluded with a vote of thanks by Dr. Promodini Jena, PO, NSS, KISS-DU wing.