The Tribal Advisory Council (TAC) of KISS Deemed to be University was constituted on 19th July 2021. It comprises persons of eminence from various tribal communities who advise the University leadership on matters pertaining to the welfare and advancement of the students in KISS-DU and for overall institutional development. Dr Kanhu Charan Mahali, a former IPS officer, is the Chairperson of the TAC. The members come from various walks of life such as academics, public service and social work. They have all been deeply associated with the Tribal people and have in-depth knowledge of the Tribal communities of Odisha,  their unique cultures and their challenges.
                The TAC has conducted four quarterly meetings, passing 61- resolutions.  They have all been approved by the Board of Management of KISS Deemed to be University. Several recommendations of the Council have already been implemented. The most innovative among these is the engagement of 14 Professors of Practice, who happen to be masters in their respective fields/domains of indigenous knowledge without any or little formal education. Three Research Chairs have been instituted in KISS-DU. Those are Birsa Munda, Sahid  Laxman Naik and Pandit Raghunath Murmu. A working committee has been constituted for the promotion, protection and preservation of tribal cultural diversity and heritage.
Recommendations lined up for implementation include the installation of a statue of Pandit Raghunath Murmu on the KISS-DU campus, the introduction of M.A. in Santali language, the establishment of a herbal/ medicinal garden, strengthening the Mother tongue-based multilingual pedagogy lab with more equipment and personnel and the launch of a multidisciplinary Agro Polytechnic degree/ Diploma course covering Agriculture, Animal Husbandry, Horticulture and Pisciculture.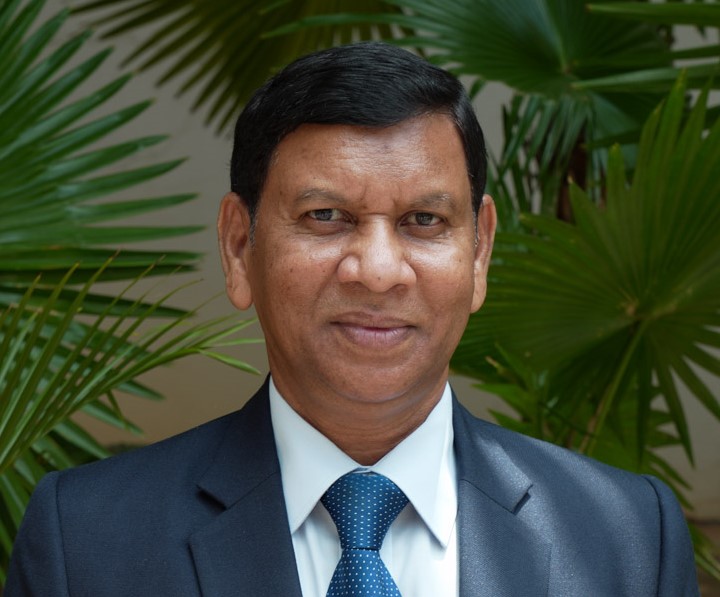 Dr. Kanhu Charan Mahali, IPS (Retd.)
Director General, KISS DU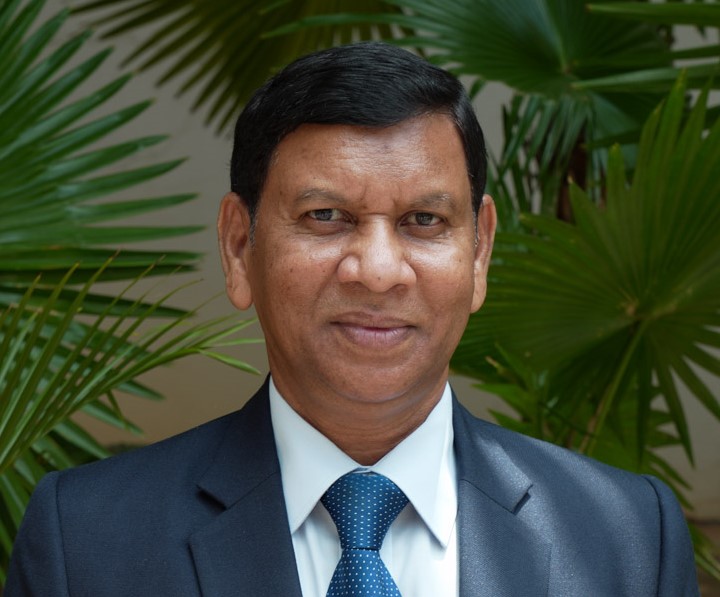 Dr. Kanhu Charan Mahali, IPS (Retd.)
Director General, KISS DU
Dr. Kanhu Charan Mahali is a former IPS officer from Tamilnadu cadre and served as Additional Director General of Police. Before that, he was in Indian Forest Service (IFS) in Madhya Pradesh cadre. He is an efficient Administrator with 34 years of vast and varied experience in the State Government as well as in the Government of India. He has also served as Assistant Director of Intelligence Bureau (IB) in New Delhi and Bhubaneswar. He obtained M.Sc (Ag) degree in Agricultural Economics from Orissa University of Agriculture and Technology (OUAT), Bhubaneswar and Ph. D from University of Madras.
He was Superintendent of Police in Thiruvannamalai district, Ramanathapuram district and Salem district and Range DIG in Vellore, Thanjavur and Thirunelveli. Served as Commissioner of Police, Coimbatore City and Salem City. While serving as Commissioner of Police in Salem City, he implemented an innovative "Golden Hour Trauma Care" by synergizing Public-Private-Participation (PPP) model involving the Government and the Private hospital and their Ambulance in providing immediate trauma care to the road accident victims and reduced the death due to road accident significantly in the City of Salem.
He is a recipient of the President's Police Medal for Meritorious Service in 2005 and the President's Police Medal for Distinguished Service in 2016. Dr. Mahali was awarded the "IRTE and Prince Michael International Road Safety Award" (United Kingdom) in the year 2007 and "Dr. Malcolm Emerald Special Activity Award" for successful Mahamaham-2004.
While on deputation with the Government of India, he served as Inspector General of BSF in Mizoram & Cachar Frontier Headquarter at Silchar, Assam with an added responsibility of internal security in the state of Manipur and Nagaland. Later on, he became IG (Administration) in BSF Headquarters in New Delhi. He has also served as Inspector General (Ops), Command Headquarter (Special Ops), New Raipur in Chhattisgarh.
He is a native of Mayurbhanj district of Odisha.
Padmashree Dr. Damayanti Beshra
Former Principal, MPC Autonomous College, Baripada, Mayurbhanj, Odisha
Padmashree Dr. Damayanti Beshra
Former Principal, MPC Autonomous College, Baripada, Mayurbhanj, Odisha
Member
Former Principal, MPC Autonomous College, Baripada, Mayurbhanj, Odisha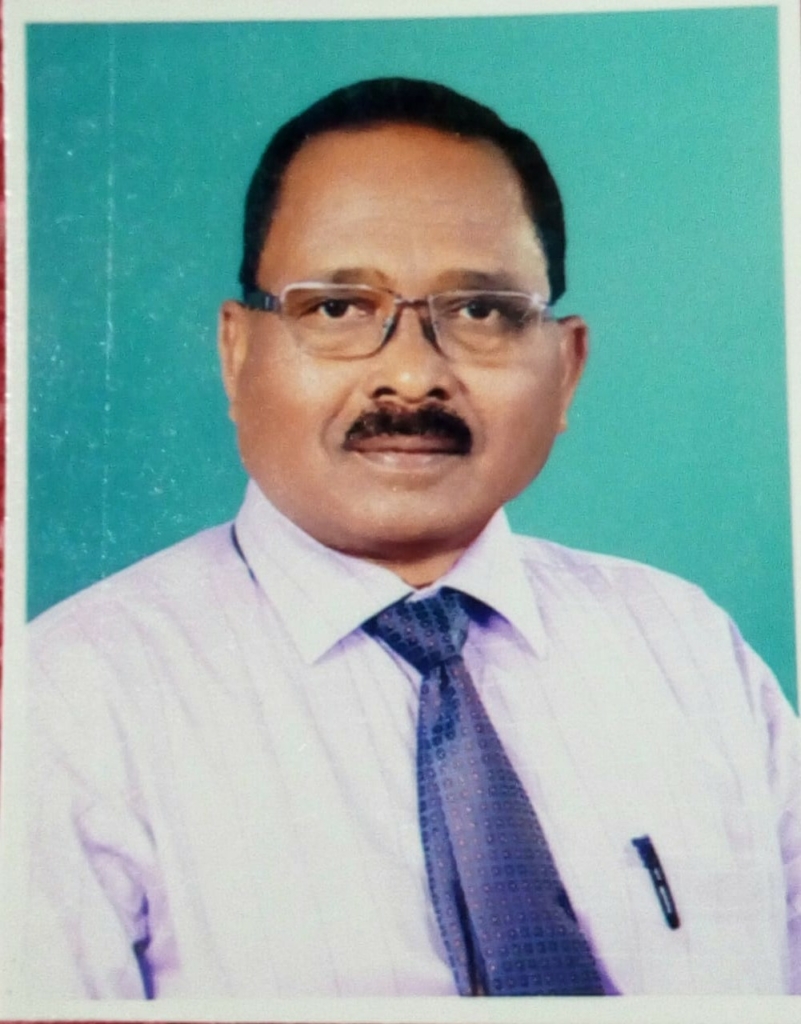 Professor S. N. Munda
Former VC, Dr. Shyama Prasad Mukherjee University, Ranchi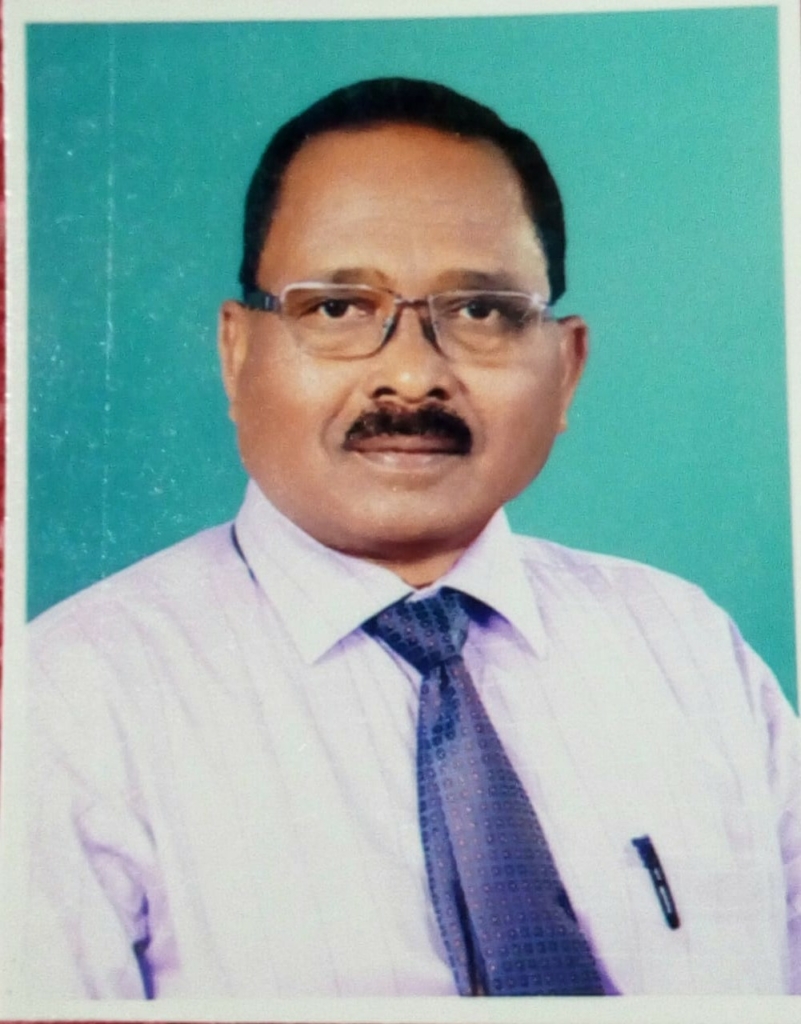 Professor S. N. Munda
Former VC, Dr. Shyama Prasad Mukherjee University, Ranchi
Member
Former VC, Dr. Shyama Prasad Mukherjee University, Ranchi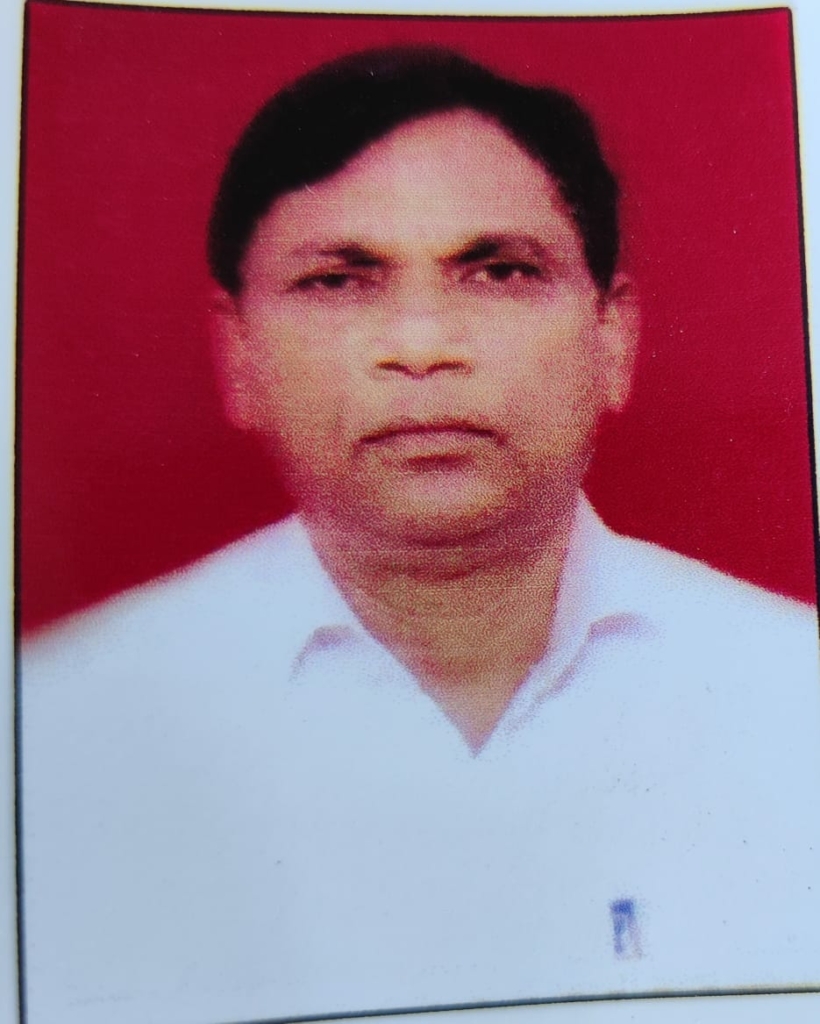 Shri. Shyam Sundar Hansdah, IPS (Retd.)
Former Additional DGP, Odisha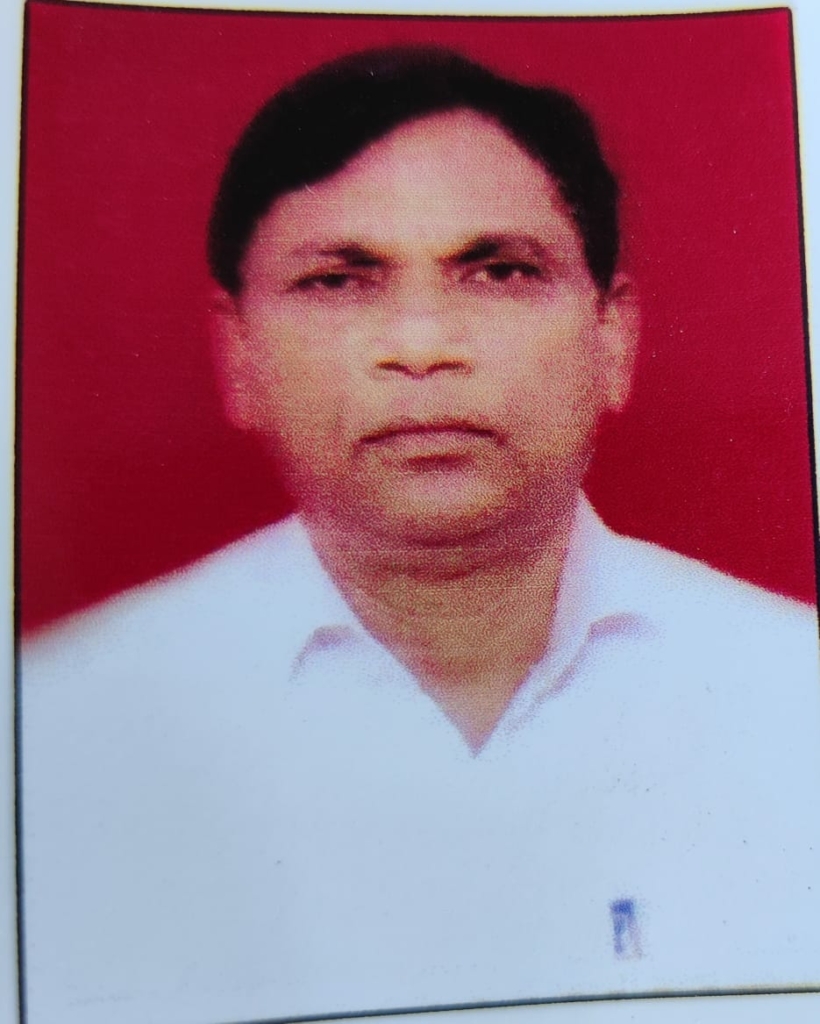 Shri. Shyam Sundar Hansdah, IPS (Retd.)
Former Additional DGP, Odisha
Member
Former Additional DGP, Odisha
Professor Johoni Xaxa
Former Professor in PG Department of Political Sciences, Sambalpur University, Jyoti Vihar, Burla, Sambalpur
Professor Johoni Xaxa
Former Professor in PG Department of Political Sciences, Sambalpur University, Jyoti Vihar, Burla, Sambalpur
Member
Former Professor in PG Department of Political Sciences, Sambalpur University, Jyoti Vihar, Burla, Sambalpur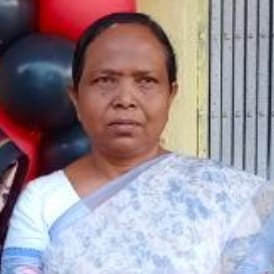 Professor Marry G. Bage
Former Professor in Sociology, Utkal University, Vani Vihar, Bhubaneswar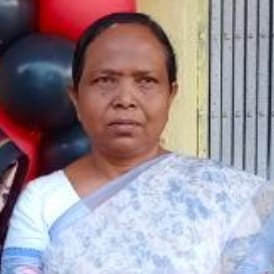 Professor Marry G. Bage
Former Professor in Sociology, Utkal University, Vani Vihar, Bhubaneswar
Member
Former Professor in Sociology, Utkal University, Vani Vihar, Bhubaneswar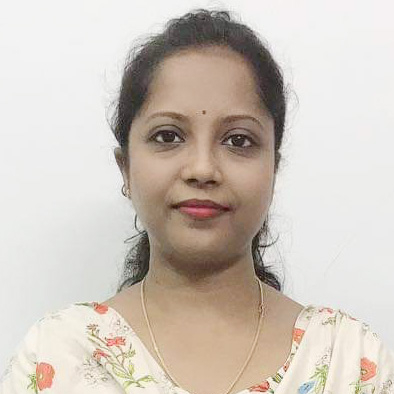 Dr Roshni Kujur
Assistant Professor, PG Department of Pol. Sc. and Public Administration, Sambalpur University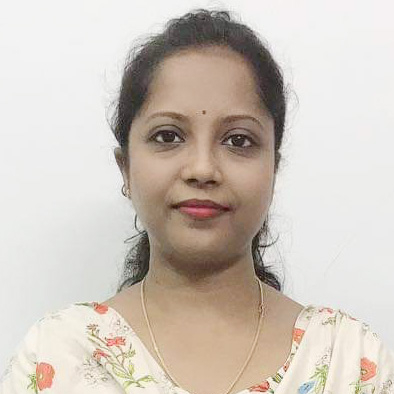 Dr Roshni Kujur
Assistant Professor, PG Department of Pol. Sc. and Public Administration, Sambalpur University
Member
Assistant Professor, PG Department of Pol. Sc. and Public Administration, Sambalpur University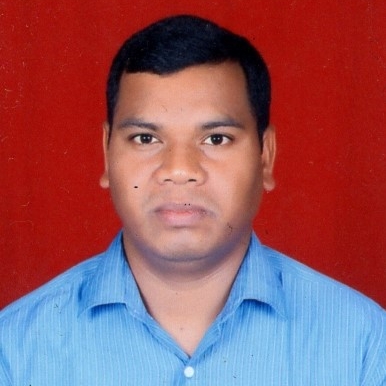 Dr Bhubaneswar Sabar
Assistant Professor, Department of Anthropology and Tribal Studies, Maharaja Sriram Chandra Bhanja Deo University (MSCBD University), Baripada, Mayurbhanj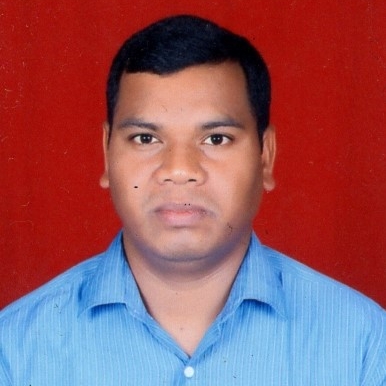 Dr Bhubaneswar Sabar
Assistant Professor, Department of Anthropology and Tribal Studies, Maharaja Sriram Chandra Bhanja Deo University (MSCBD University), Baripada, Mayurbhanj
Member
Assistant Professor, Department of Anthropology and Tribal Studies, Maharaja Sriram Chandra Bhanja Deo University (MSCBD University), Baripada, Mayurbhanj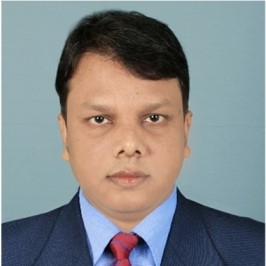 Dr Suresh Chandra Murmu
Associate Professor, Dept. of Anthropology, Utkal University, Vani Vihar, Bhubaneswar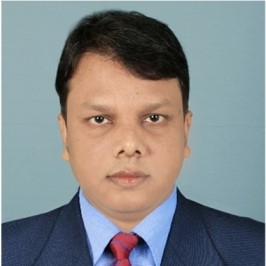 Dr Suresh Chandra Murmu
Associate Professor, Dept. of Anthropology, Utkal University, Vani Vihar, Bhubaneswar
Member
Associate Professor, Dept. of Anthropology, Utkal University, Vani Vihar, Bhubaneswar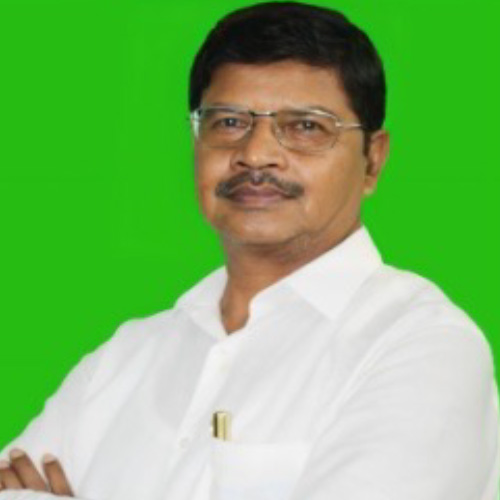 Shri Niranjan Bisi
Member of Parliament, Rajya Sabha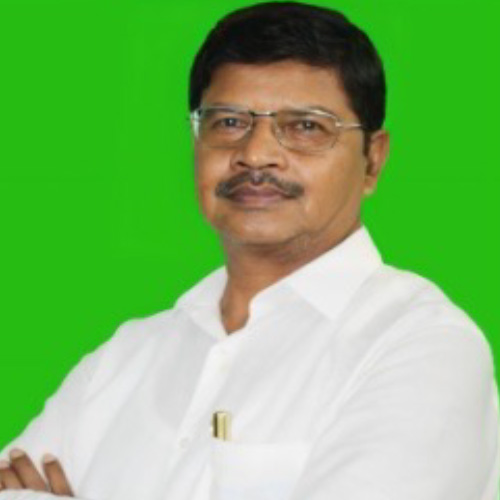 Shri Niranjan Bisi
Member of Parliament, Rajya Sabha
Member
Member of Parliament, Rajya Sabha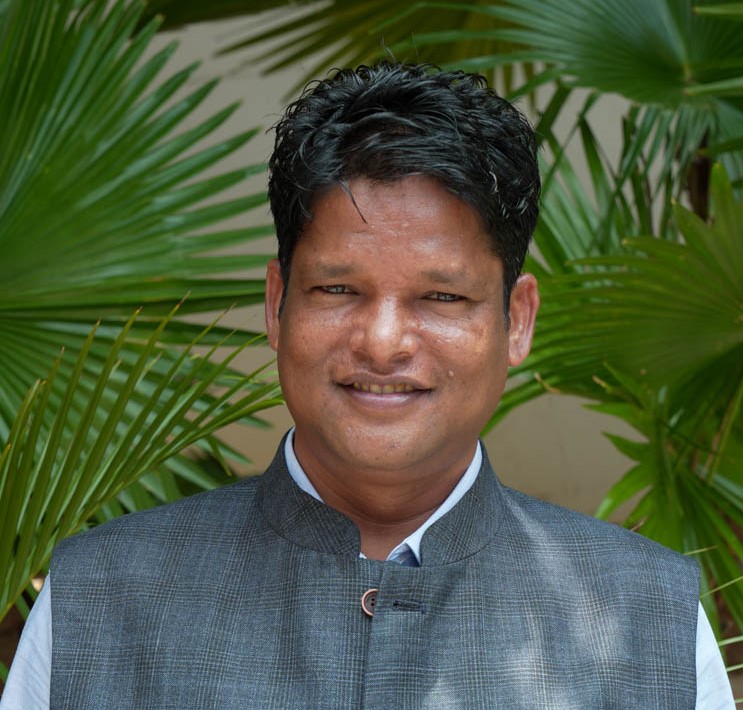 Mr. Kadey Soren
Assistant Professor Social Work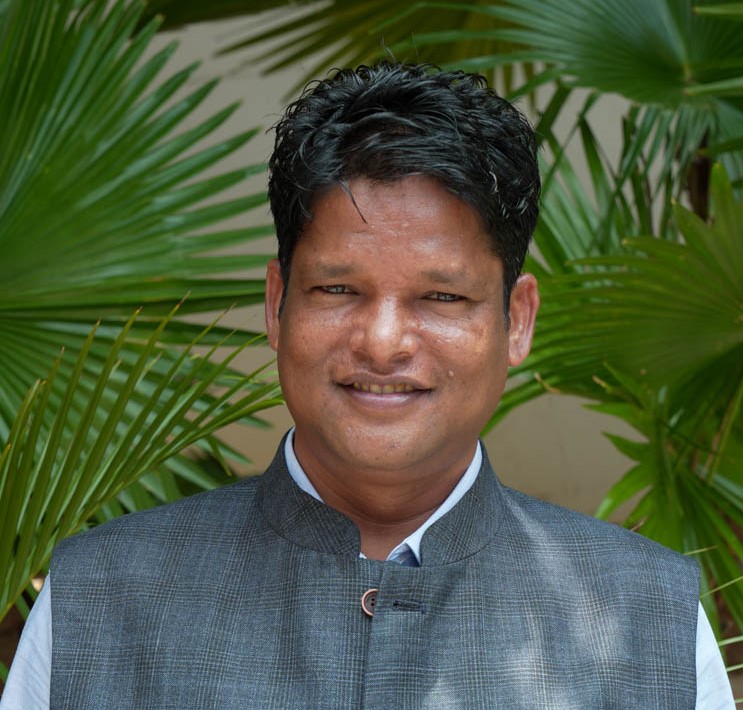 Mr. Kadey Soren
Assistant Professor Social Work
Convenor, Tribal Advisory Council
MSW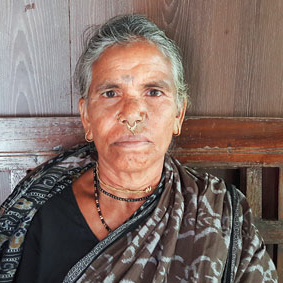 Smt Sumani Jhodia
Social Worker, Rayagada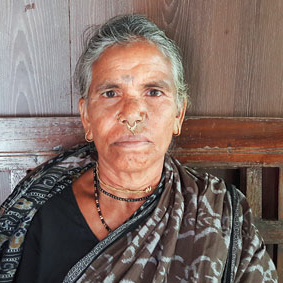 Smt Sumani Jhodia
Social Worker, Rayagada
Member
Social Worker, Rayagada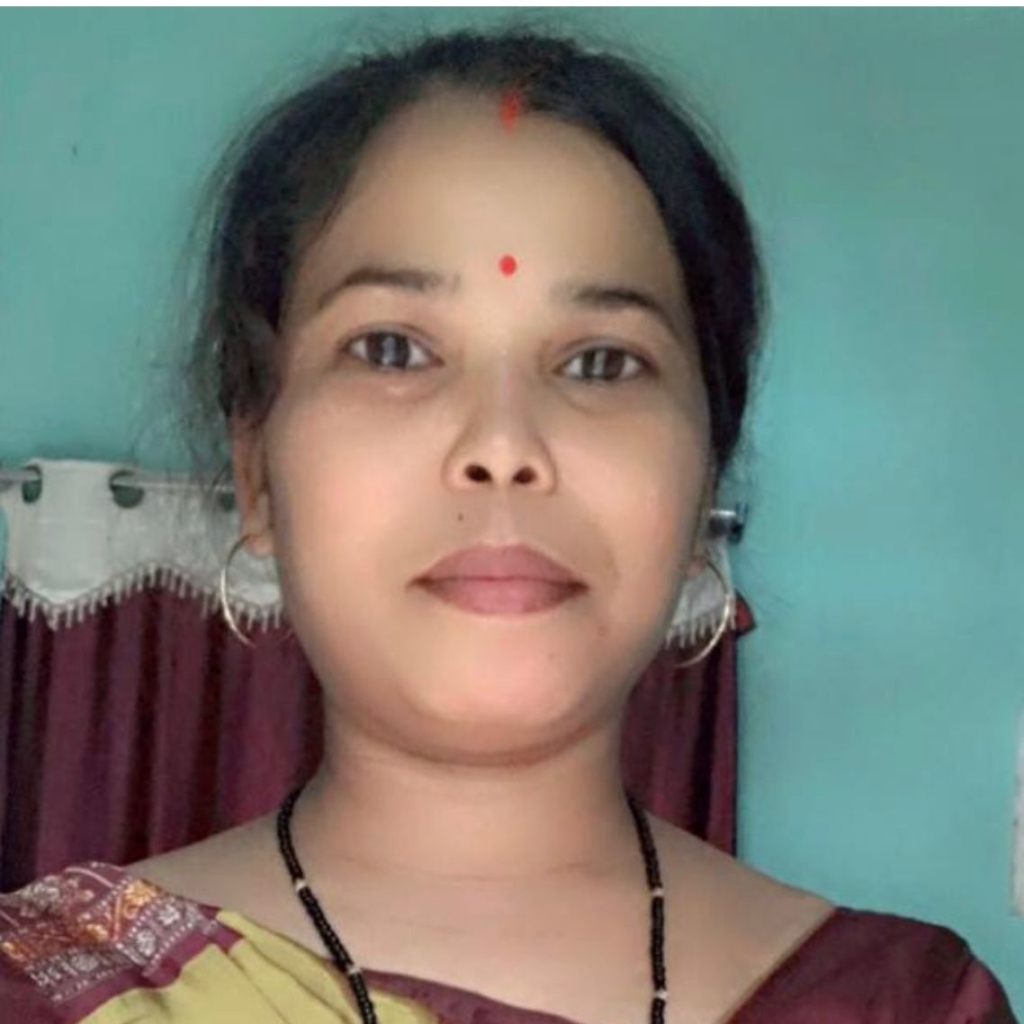 Smt Akankhya Pradhan
Social Worker, Kandhamal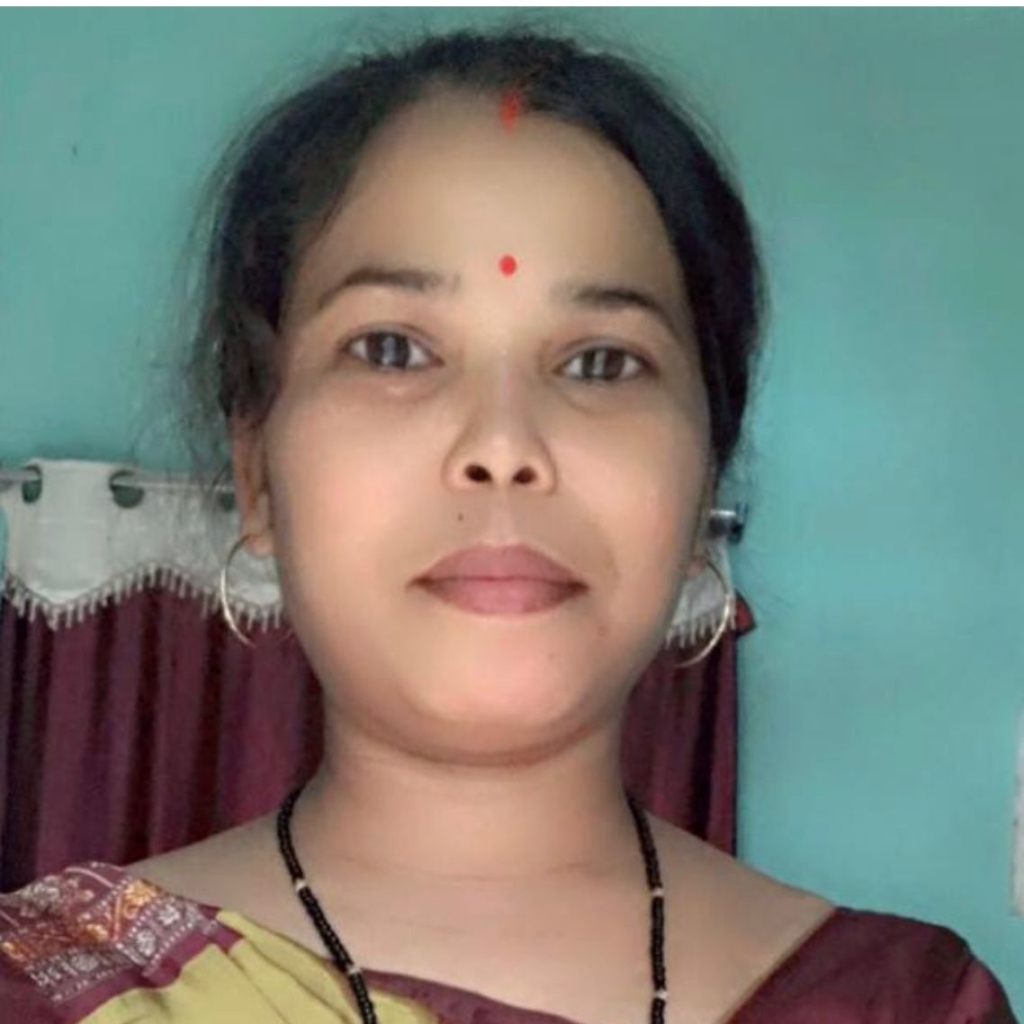 Smt Akankhya Pradhan
Social Worker, Kandhamal
Member
Social Worker, Kandhamal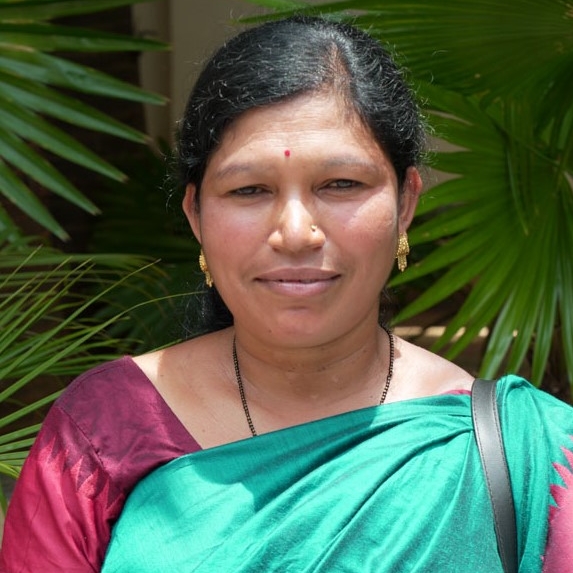 Smt. Sunita Muduli
Social Activist, Koraput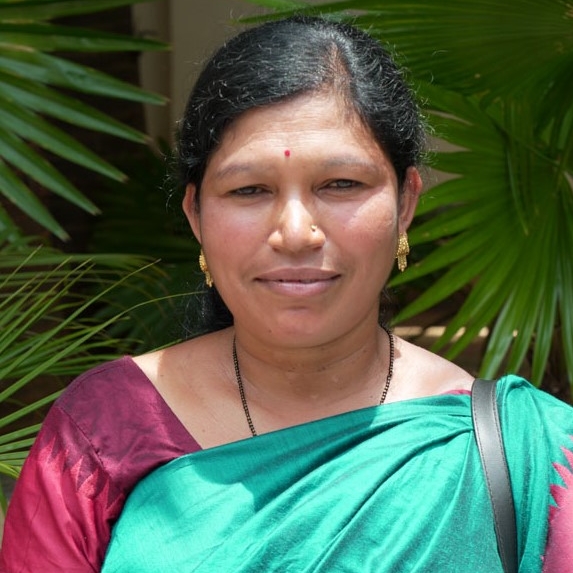 Smt. Sunita Muduli
Social Activist, Koraput
Member
Social Activist, Koraput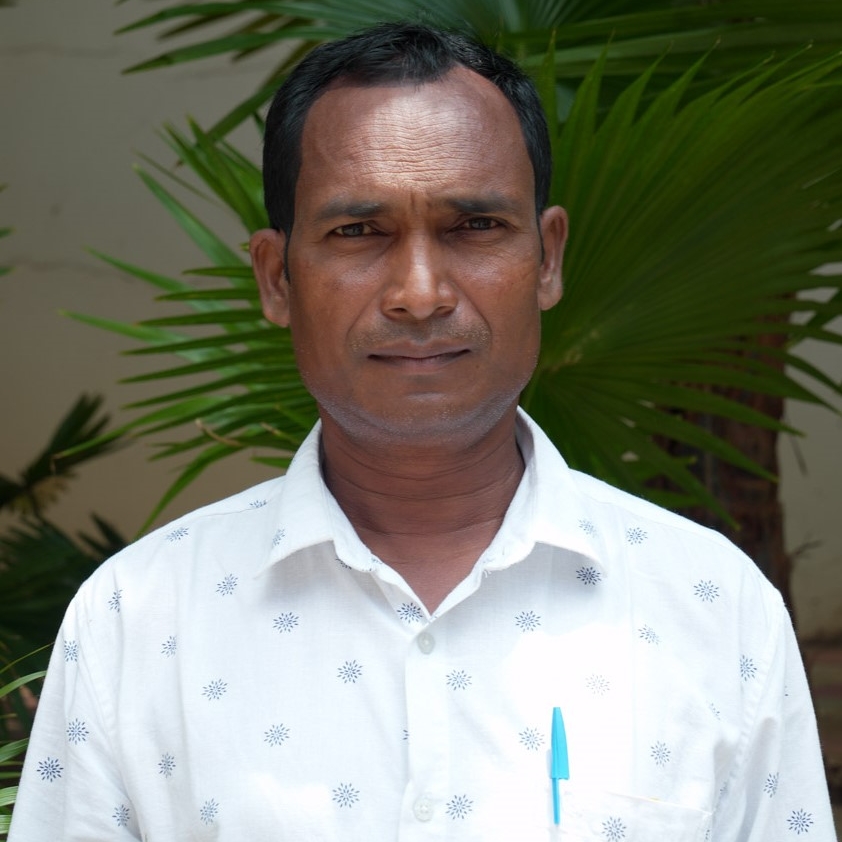 Mr Nirakar Patra
Social Activist, Kalahandi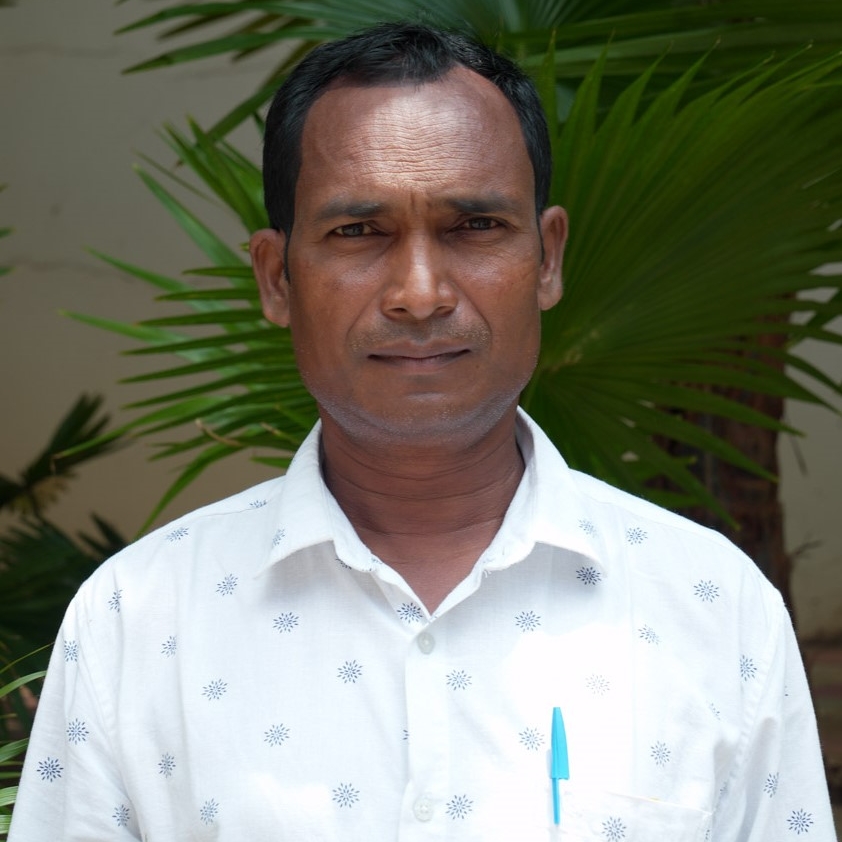 Mr Nirakar Patra
Social Activist, Kalahandi
Member
Social Activist, Kalahandi
Mr Akshaya Kumar Bhoi
Social Acitivist, Samabalpur
Mr Akshaya Kumar Bhoi
Social Acitivist, Samabalpur
Member
Social Acitivist, Samabalpur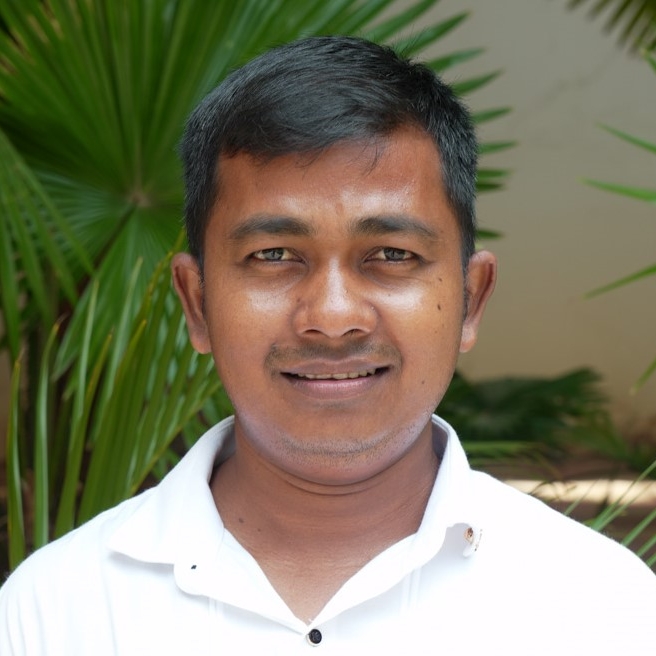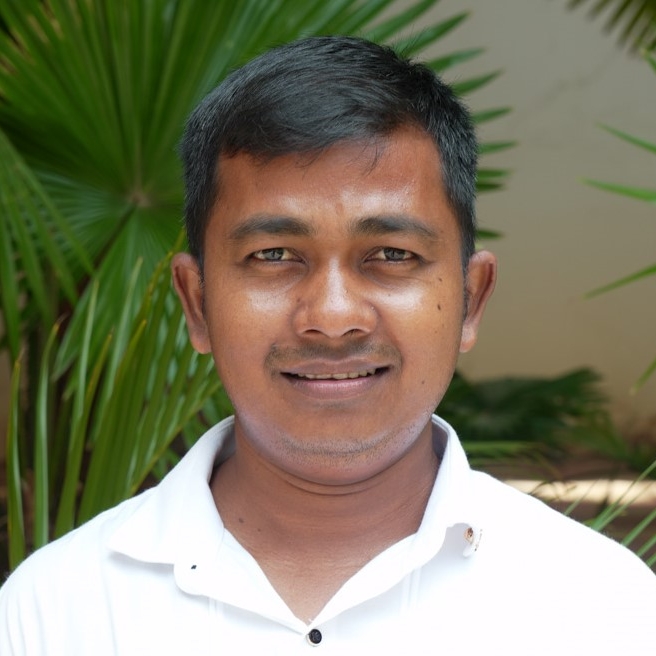 Dula Bankira
PhD Scholar
PhD Scholar, Computer Science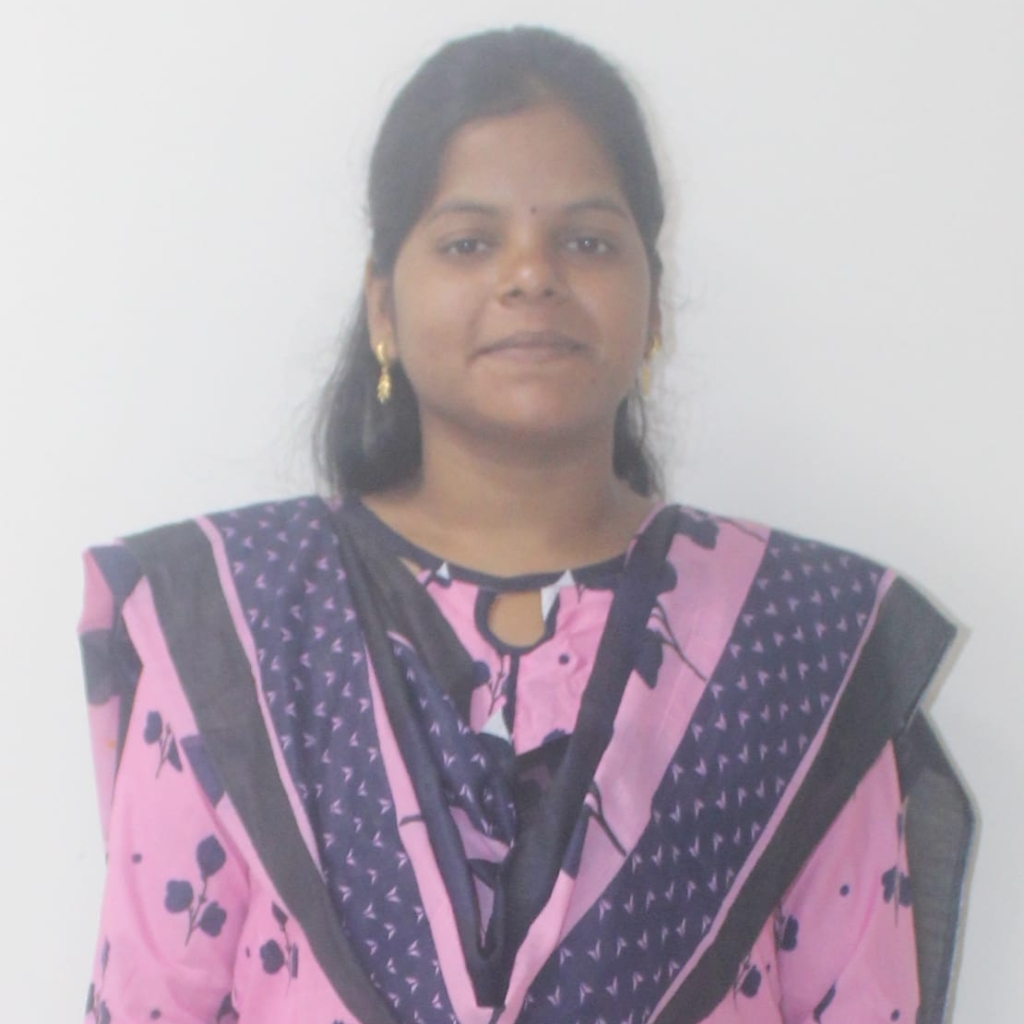 Jaiminee Jhankar
Ph. D Scholar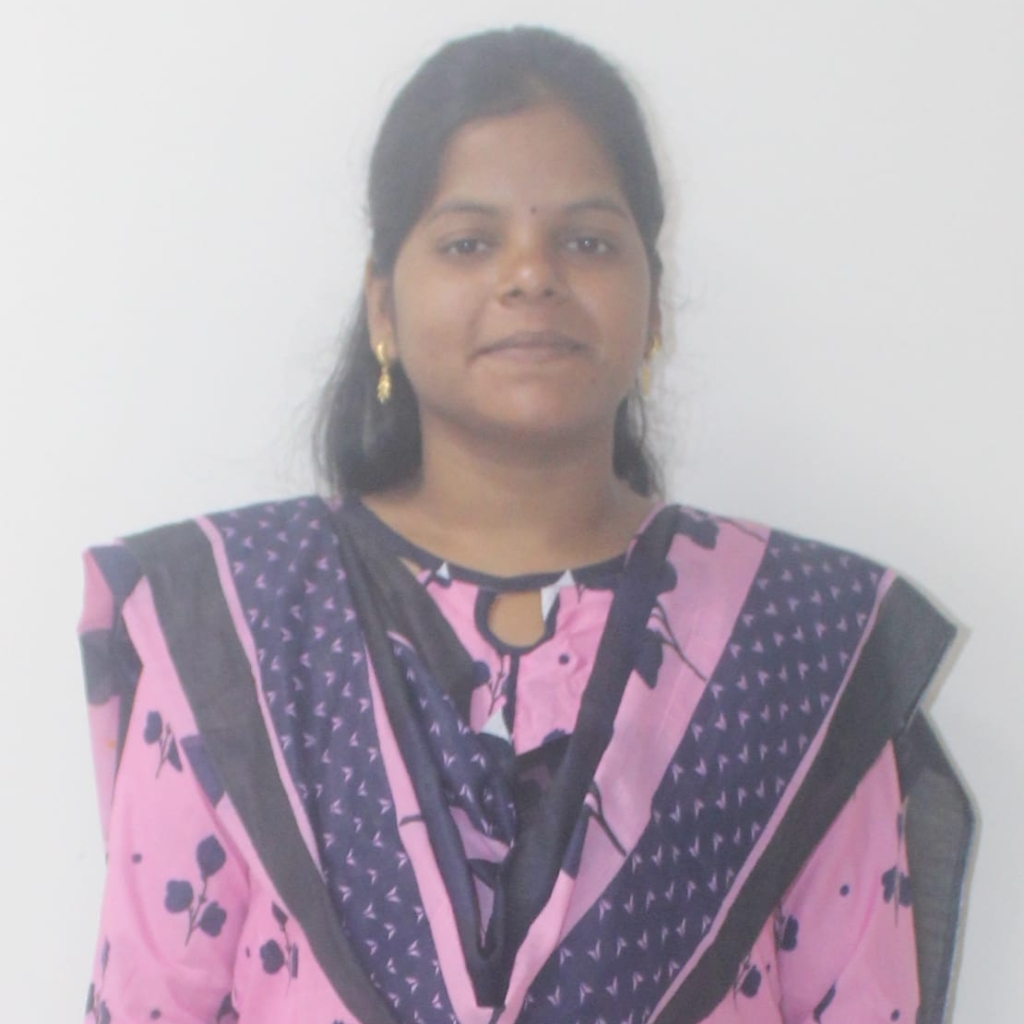 Jaiminee Jhankar
Ph. D Scholar