Developing a support system to access increased opportunities for indigenous youth with an aim to promote inclusion and economic empowerment of indigenous communities promoting Sustainable Development Goal 4 – Quality Education and Goal 8 – Decent Work & Economic Growth.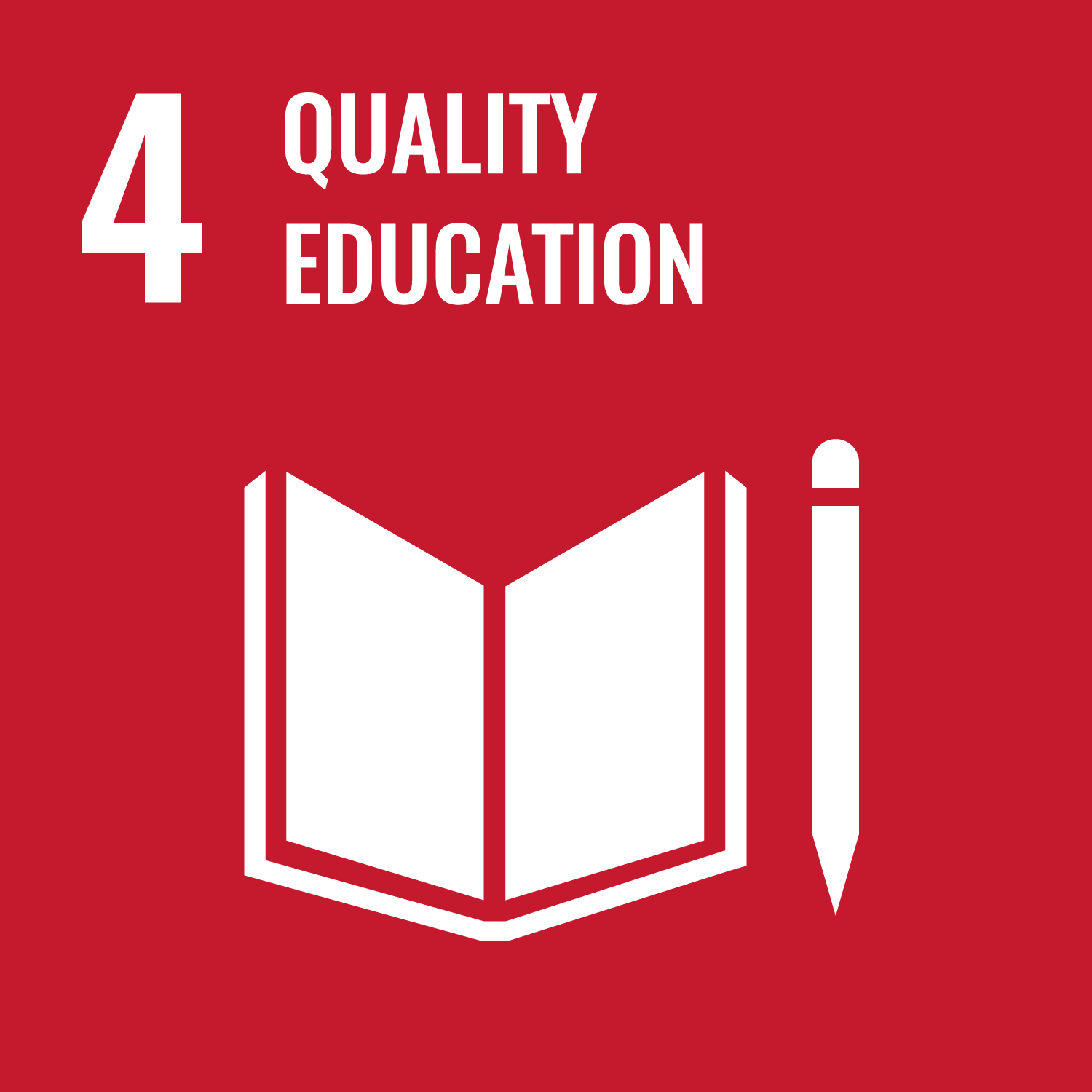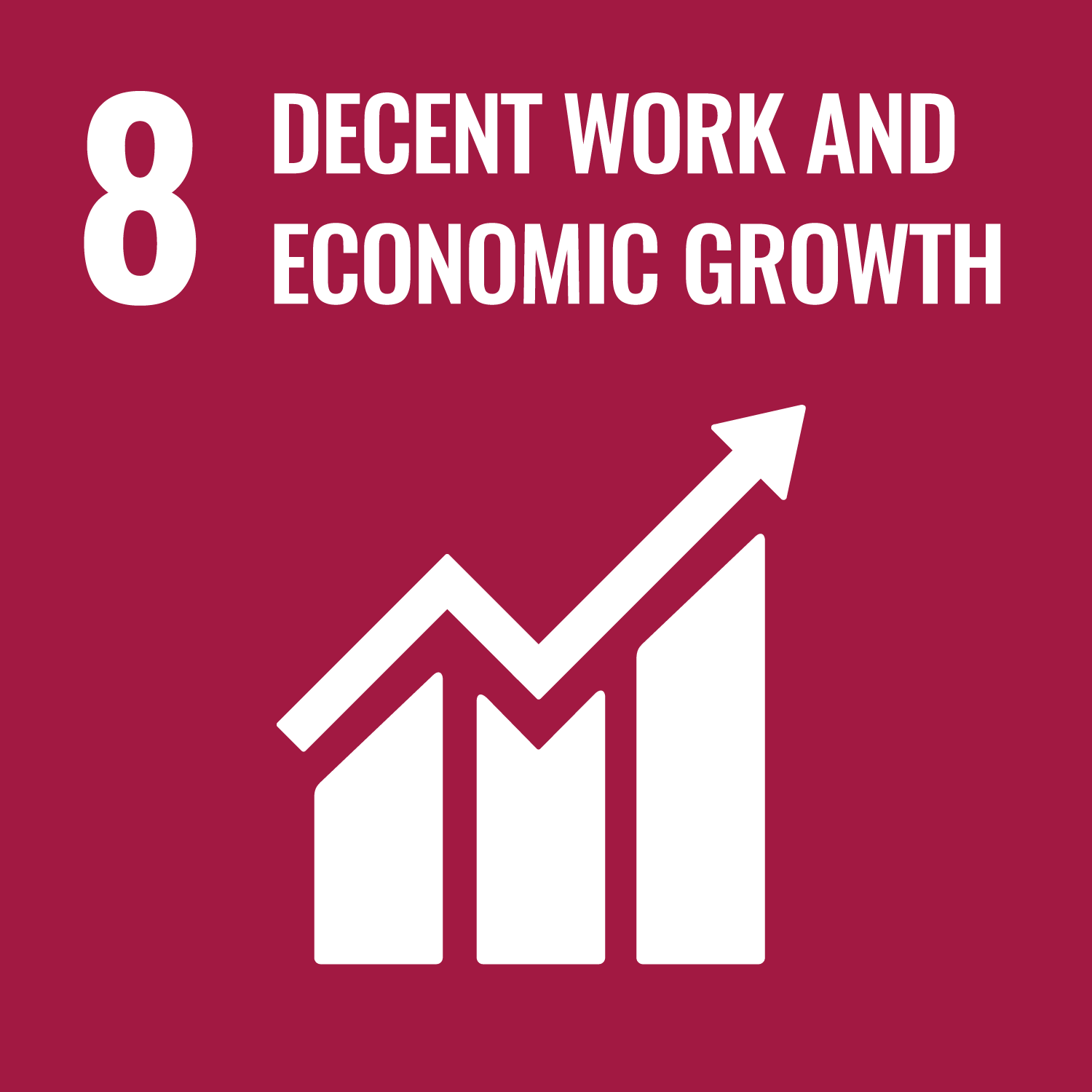 To empower the students with relevant technical and soft skills related to employment and entrepreneurship and explore various opportunities harmoniously with their aspirations and aptitude.
To equip students with greater job readiness skills to bridge the gap between successful acquisition of academic qualifications and employability.
To act as a facilitator, designing and executing structured and intensive training programs to successfully access the various opportunities in the public, private and social sectors.
To identify existing programs, resources and materials and cultivate dynamic industry-academia partnerships for skill-building and better employment opportunities.
To guide and mentor students to become impactful leaders acting as change agents to empower their communities while staying rooted in their cultural heritage and diversity.
To regularly gather information about various opportunities, job fairs and recruitment drives and connect them to students while maintaining updated databases.
Career Development Programmes
Mahindra Pride Classroom
Mahindra Pride Classroom is a flagship Corporate Social Responsibility (CSR) Livelihood programme of the Mahindra and Mahindra group and is fully implemented by Naandi Foundation. The in-person training programme will impart the following skills to the students of KISS.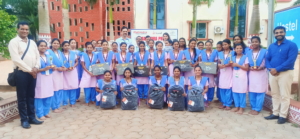 Life Skills – compassion, respect, gratitude, being a responsible global citizen
Soft Skills – grooming, body language, teamwork, time management, social manners, etc.
Communication Skills – functional English & the ability to express clearly in the local language
Presentation Skills – speaking clearly, coherently and confidently.
Interview Skills – resume preparation, interview questions, mock interviews
The program was introduced in 2022-23 for female postgraduate students from the Commerce, Arts and Science departments. Owing to successful completion, the program is being implemented again in the year 2023-24.
Aspire for Her
KISS-DU in collaboration with Aspire for her conducted a four session series from June-July 2022 on Personality & Soft Skill Development for Career Readiness. The programme was offered in 2 batches to final year students from KISS-DU. The sessions were conducted in online mode by expert trainers from Aspire for Her covering topics related to confidence building through self love, self awareness reflection exercises, positive affirmations for self belief, communication and its importance. Students were also guided on how to Introduce oneself, various skills required for giving interviews and CV/Resume building through interactive group exercises and practice sessions. All the participants were also encouraged to connect on the Aspire for Her platform which will help and support them in building their skills and networks in various fields of interests.
IBM Skills Build
IBM Skills build is a free digital learning platform with more than 7,500 learning activities that focuses on learning, skill development & making students industry-ready. The following sessions were covered in the program –
Generic Sessions: Essentials of job application, Emotional Intelligence, Resume writing, Soft skills training.
Technical Sessions: Artificial Intelligence, Machine learning, Deep learning, Data Science, Cyber security, Digital security, Digital Marketing, Entrepreneurship. Graphic design, Web Development, CSR.
The students can opt for curated learning paths to successfully earn IBM-certified badges and certificates, which help them showcase the latest industry-relevant skills they have acquired.
Logistics Training Programme by 21CC Education
A Logistics Training Programme by 21CC Education, a Mumbai-based e-learning and skilling platform, was launched at KISS Deemed to be University on 18th July 2022. The training programme was introduced in two phases – Training of the Master Trainers (faculty members of KISS-DU) and training of students by the Master Trainers. The tailored curriculum of the certificate program covered insights into the world of logistics, health and safety standards and practices, freight forwarding, cold chains, and warehouse management. The first batch of post graduate students from all departments attended the  training from Oct 2022-Apr 2022 and would be working at various logistic companies like Amazon, Flipkart, DHL, Maersk etc.
Meraki Python Programming
Meraki is a mobile app developed by NavGurukul to bring programming to young adults. It is a self-paced learning application with live master classes and also offers an offline Python compiler within the app called Playground to practice coding. Two cohorts were successfully run for the program from Apr – Jun 2022 and Jan-Mar 2023.
HP Life
Free digital platform by HP providing skills-training for all the students of KISS offering self-paced short-duration courses related to Communication, Startup/Innovation, Finance, Marketing and Operations.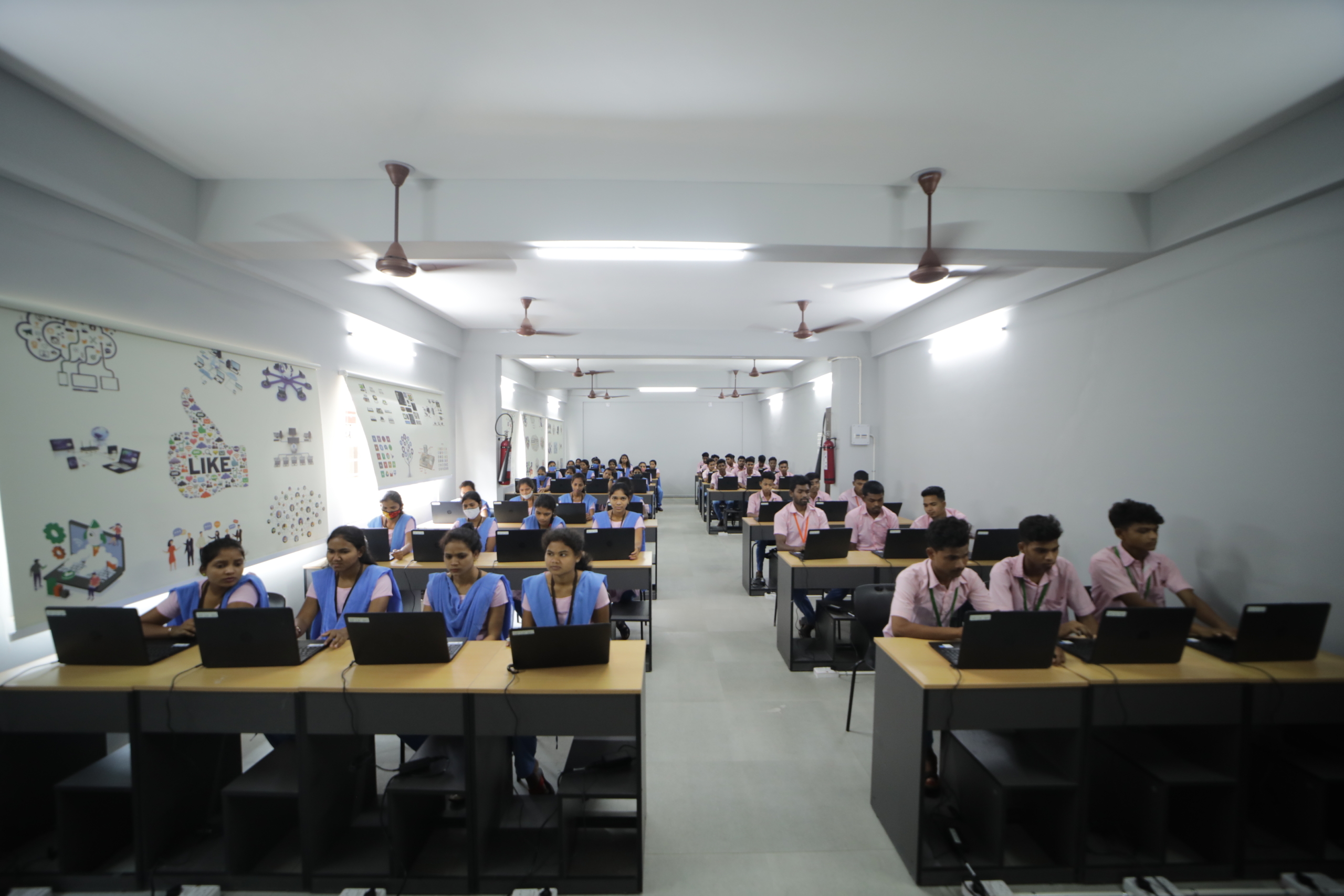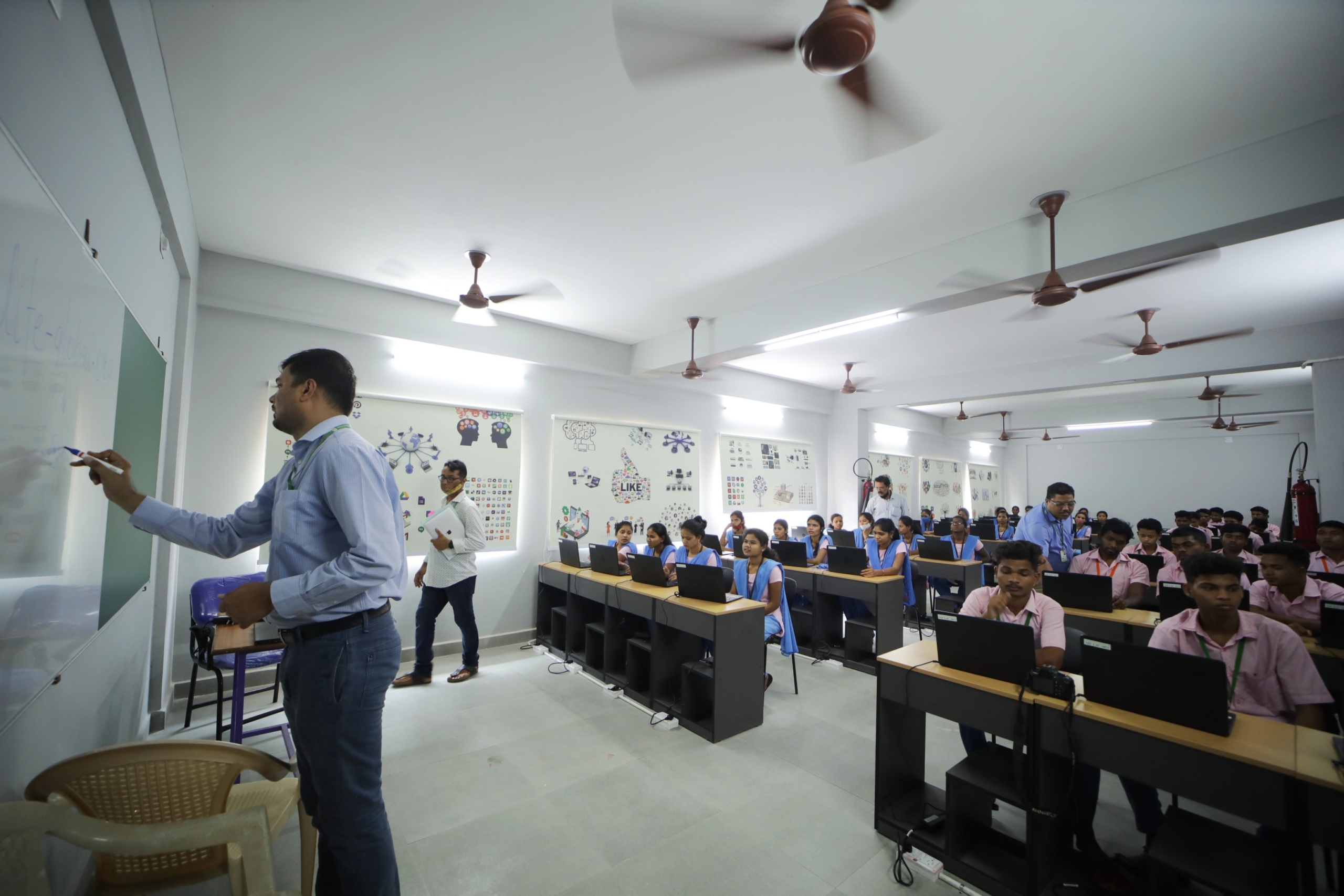 Competitive Examination Preparation Centre (CPC)
Structured and intensive training program for aspirants aiming to gain entry into various public services via competitive examinations such as Civil Services Exams conducted by UPSC and OPSC, JRF/NET, Banking, Railways, Defence and various other state and centre level examinations. The cell also creates awareness of various opportunities available in public sector and supports in filling out the application form and preparing for the entire selection process. The coaching is offered daily in the evening hours by 40+ resource persons from various schools of KISS and KIIT Group of Institutions. Various workshops and sessions by IAS/IPS officers, public sector consultants, representatives from Indian Institute of Public Administration (IIPA) and National Tribal Research Institute, the Indian Navy and the Indian Airforce etc. have been held.
An aspiration to get into public services not only supports aspirants to gain economic stability but also gives them an opportunity to act as change-agents to empower their respective indigenous communities.
Indian and World Geography
Prof. Gopal Panda (KISS Professor Emeritus)
Dr. K.C Mahali (KISS-DU)
Mrs. Saurava Goswami (KISS)
Dr. Anwesha Chakraborty (KISS-DU)
Dr. Arpana Oraon (KISS-DU)
Ms. Vinita Mohanty (KIIT International School)
Mr. Ranjan Kumar Baral (KISS)
Indian Polity & Governance
Prof. Swarnamayee Tripathy (KISS Professor Emeriti)
Mr. Prateek Mishra (KIIT School of Law)
History and Culture
Dr. Satyendra Pattnaik (Adviser, KIIT & KISS)
Dr. Anirban Bandopadhyay (KISS-DU)
Dr. Kamal Prasad Mohanty (KISS-DU)
Dr. Sushree S. Mohanty (KISS-DU)
Economic and Social Development
Dr. S.N. Mishra (Professor Emeritus, KIIT)
Dr. Shikta Singh (KIIT School of Management)
Mr. Gopal Krishna Jena (KISS)
Environmental Sciences
Mr. Kartik Sahoo (KIIT International School)
Dr. Priyoneel Basu (KISS-DU)
Dr. Sweta Arora (KISS-DU)
International Relations
Mr. Debraj Pradhan, IFS (KIIT International Relations)
Dr. Sanghamitra Pattnaik (KIIT School of Law)
General Knowledge & Current Affairs
Mr. Anirudha Choudhary (KIIT School of Law)
English, Quantitative Aptitude, Data Interpretation & Logical Reasoning
Dr. C.K. Das (KIIT)
Mr. SS Harichandan (KIIT CAAS)
Mr. Sachikant Jena (KIIT International School)
Dr. Saptorshi Das (KIIT School of Management)
Dr. Chittaranjan Bhoi (KISS-DU)
Ms. Shweta Kochatta (KIIT)
Mr. Apratim Tiwari (KISS)
Dr. Sushant Ku. Mahopatra (KISS-DU)
Dr. Disha Bhatt (KISS-DU)
Odia
Dr. Lusi Priyadarshani Nayak (KISS-DU)
Dr. Amulya Ratna Nanda (KISS-DU)
Prof. Vijay Satpathy (KISS Professor Emeritus)
Science & Technology
Prof. Kanchan Acharya (KISS Professor Emeritus)
Dr. Sanjay Suar (KIIT International School)
Dr. Rashmi Mohapatra (KISS-DU)
Dr. Tanushree Das (KISS-DU)
Dr. Srinivas Panda (KISS-DU)
Dr. Prashant Rath (KIIT School of Applied Sciences)
Dr. Tapan Ku. Bastia (KIIT School of Applied Sciences)
Dr. Shuvendu Singha (KIIT School of Applied Sciences)
Home Science
Mrs. Manasi Chandra Nayak (KISS)
Mrs. Jyotsnarani Panda (KISS)
Education
Mrs. Saswati Jena (KISS-DU)
Information and Communication Technology
Mr. Atul Nag (KISS-DU)
Entrepreneurship & Innovation
Series of events and workshops in collaboration with Entrepreneurship Development Institute of India (EDII), Ahmedabad, Gujarat (2020-22)
12-Day Entrepreneurship Development Training Program by District Industries Centre, Bhubaneswar, sponsored by Directorate of Industries, Odisha (2022)
Startup Odisha Yatra 2.0; Mr. Bikram Biruli, KISS-DU scholar won Rs 1 lakh and was awarded for the Top 10 ideas in Odisha (2022)
Introduction of the value added course – Atmanirbharshil Janjatiya Yuva Udhyami (2022-23)
Developing program on training for Agrientrepreneurs in partnership with Orissa University of Agriculture and Technology (2023-23)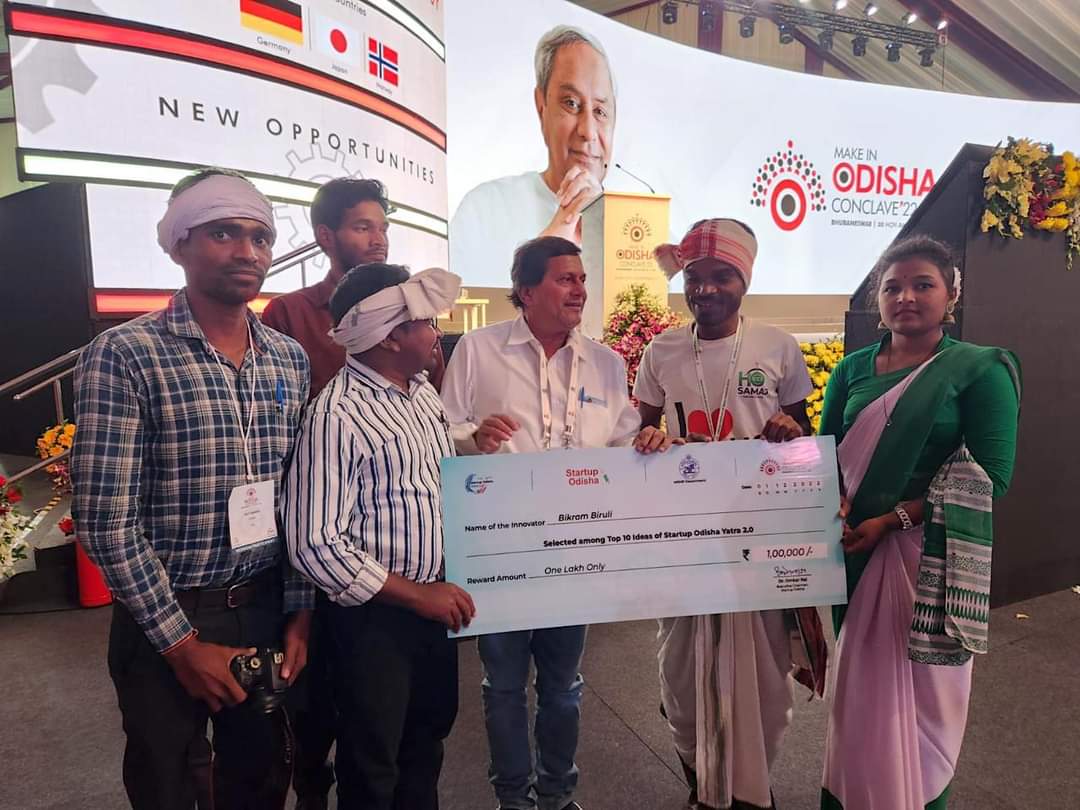 Post-Graduate & PhD students from Kalinga Institute of Social Sciences, Deemed to be University are working in various fields employed as Teachers/Professors, Community Development Officers, Odisha Police officers and various other block-level public services. Many of them are also self-employed working as microentrepreneurs and agrientrepreneurs in various fields acting as change-agents empowering their indigenous communities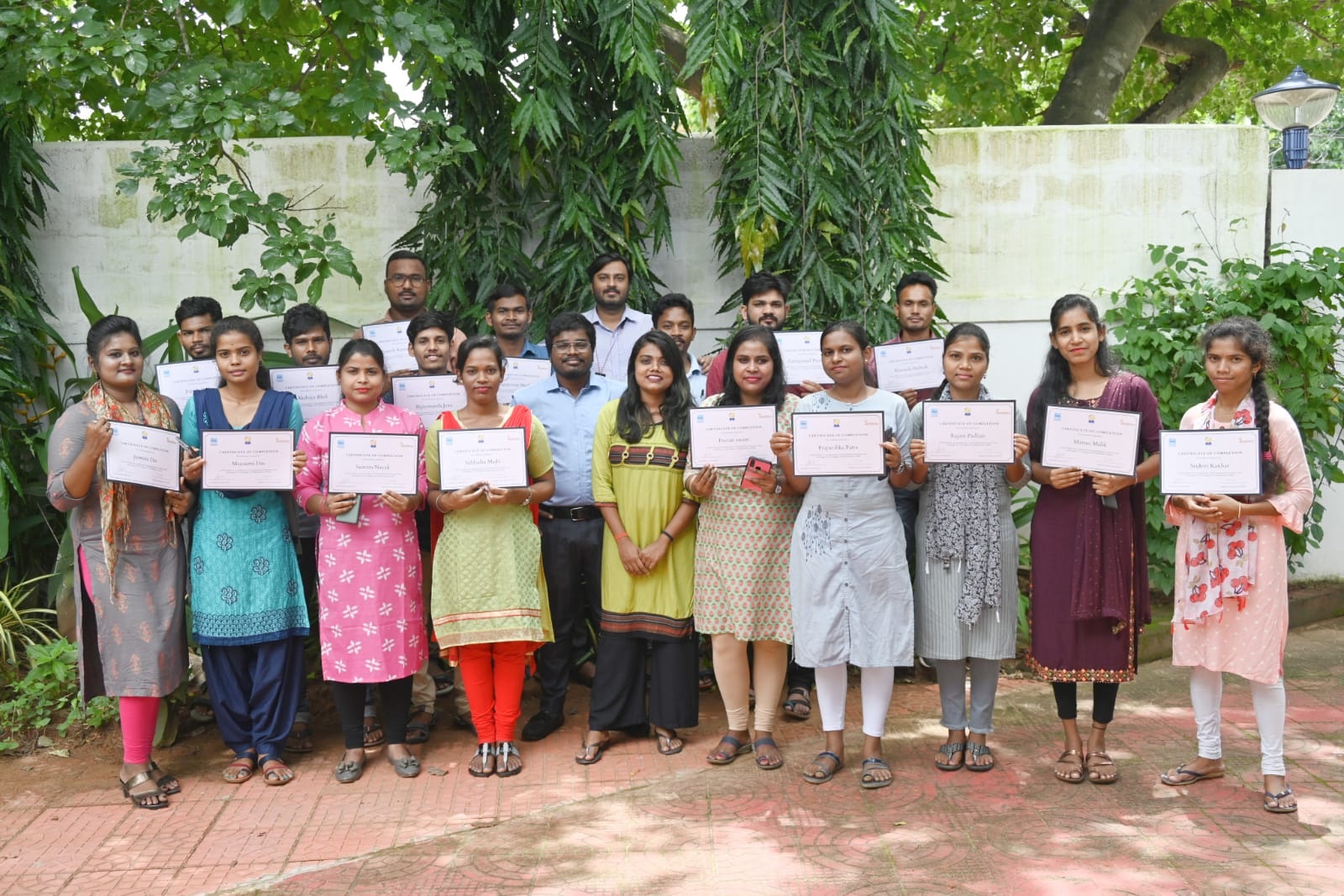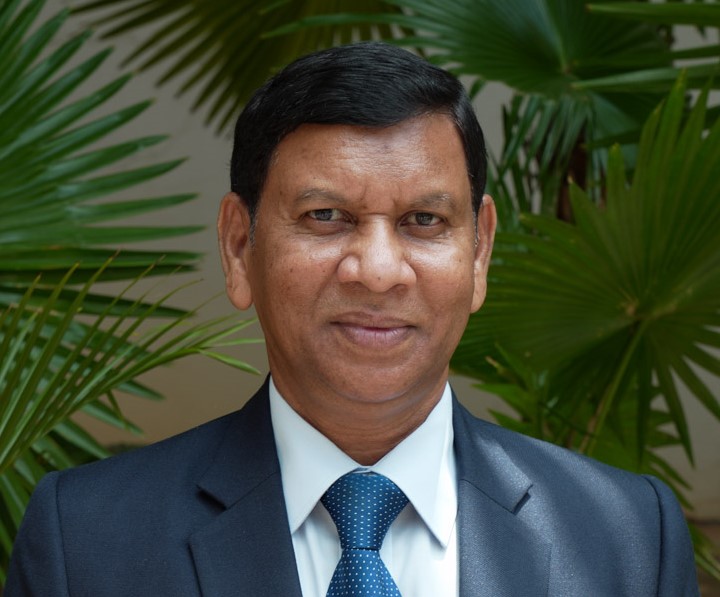 Dr. Kanhu Charan Mahali, IPS (Retd.)
Director General, KISS DU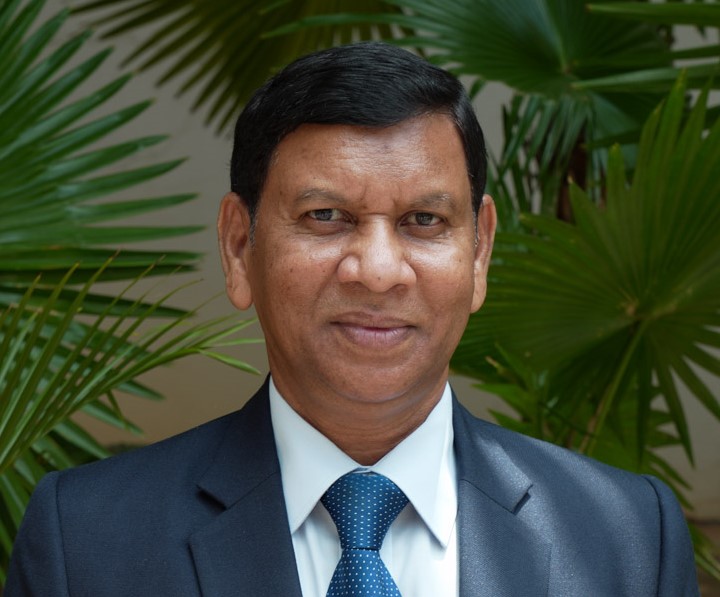 Dr. Kanhu Charan Mahali, IPS (Retd.)
Director General, KISS DU
Dr. Kanhu Charan Mahali is a former IPS officer from Tamilnadu cadre and served as Additional Director General of Police. Before that, he was in Indian Forest Service (IFS) in Madhya Pradesh cadre. He is an efficient Administrator with 34 years of vast and varied experience in the State Government as well as in the Government of India. He has also served as Assistant Director of Intelligence Bureau (IB) in New Delhi and Bhubaneswar. He obtained M.Sc (Ag) degree in Agricultural Economics from Orissa University of Agriculture and Technology (OUAT), Bhubaneswar and Ph. D from University of Madras.
He was Superintendent of Police in Thiruvannamalai district, Ramanathapuram district and Salem district and Range DIG in Vellore, Thanjavur and Thirunelveli. Served as Commissioner of Police, Coimbatore City and Salem City. While serving as Commissioner of Police in Salem City, he implemented an innovative "Golden Hour Trauma Care" by synergizing Public-Private-Participation (PPP) model involving the Government and the Private hospital and their Ambulance in providing immediate trauma care to the road accident victims and reduced the death due to road accident significantly in the City of Salem.
He is a recipient of the President's Police Medal for Meritorious Service in 2005 and the President's Police Medal for Distinguished Service in 2016. Dr. Mahali was awarded the "IRTE and Prince Michael International Road Safety Award" (United Kingdom) in the year 2007 and "Dr. Malcolm Emerald Special Activity Award" for successful Mahamaham-2004.
While on deputation with the Government of India, he served as Inspector General of BSF in Mizoram & Cachar Frontier Headquarter at Silchar, Assam with an added responsibility of internal security in the state of Manipur and Nagaland. Later on, he became IG (Administration) in BSF Headquarters in New Delhi. He has also served as Inspector General (Ops), Command Headquarter (Special Ops), New Raipur in Chhattisgarh.
He is a native of Mayurbhanj district of Odisha.
Dr. Snigdharani Panda
Associate Professor, Commerce, Chairperson Council of Deans & Dean, School of Tribal Resource Management
Dr. Snigdharani Panda
Associate Professor, Commerce, Chairperson Council of Deans & Dean, School of Tribal Resource Management
M. Com., M. Phil., Ph. D.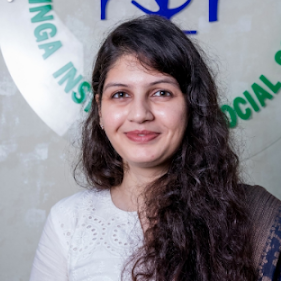 Ms. Shweta Kochatta
Dy. Director (RIS), KISS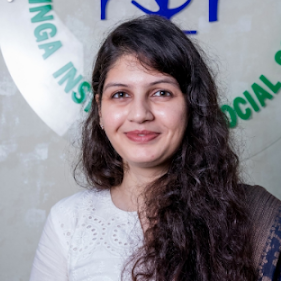 Ms. Shweta Kochatta
Dy. Director (RIS), KISS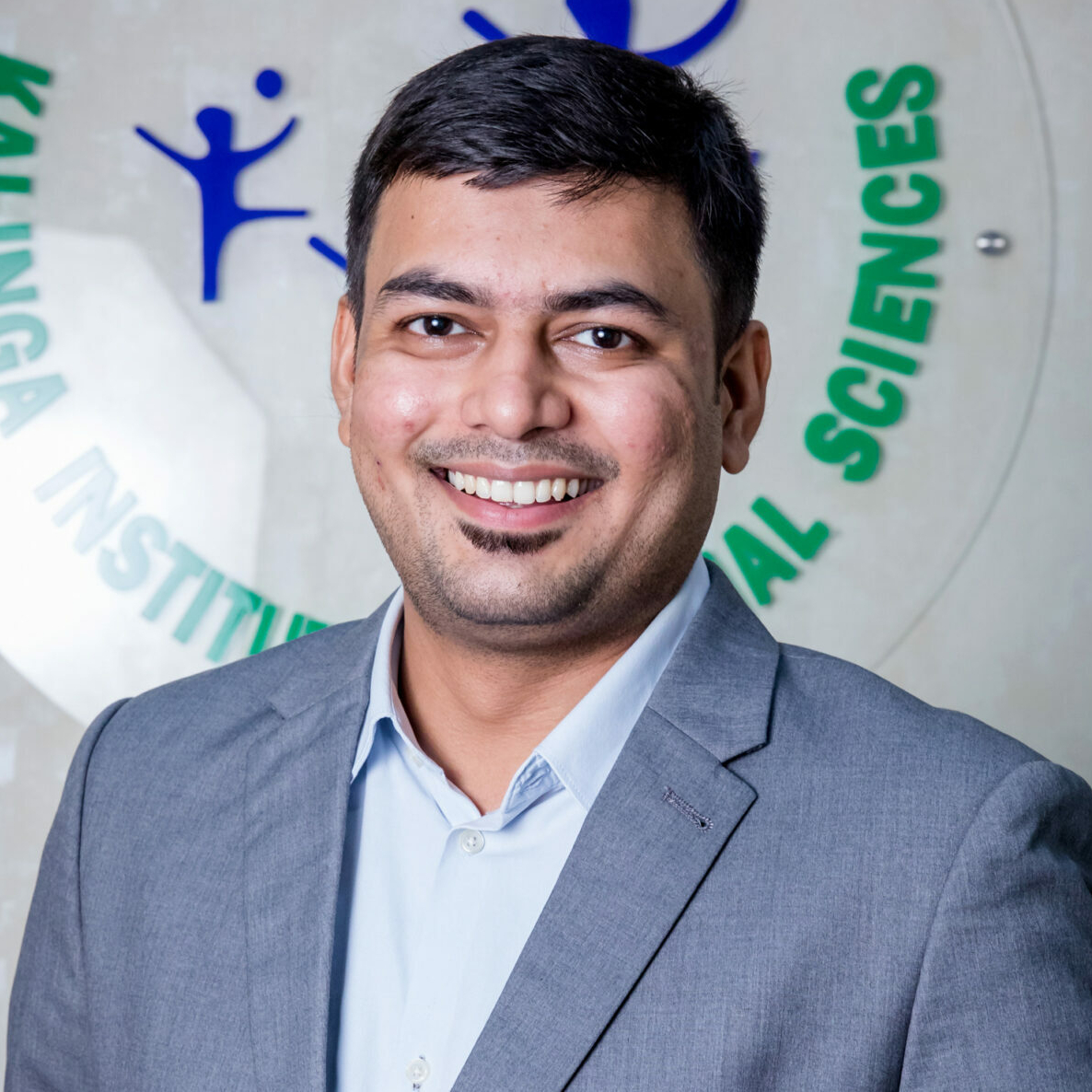 Mr. Apratim Tiwari
Dy. Director (RIS), KISS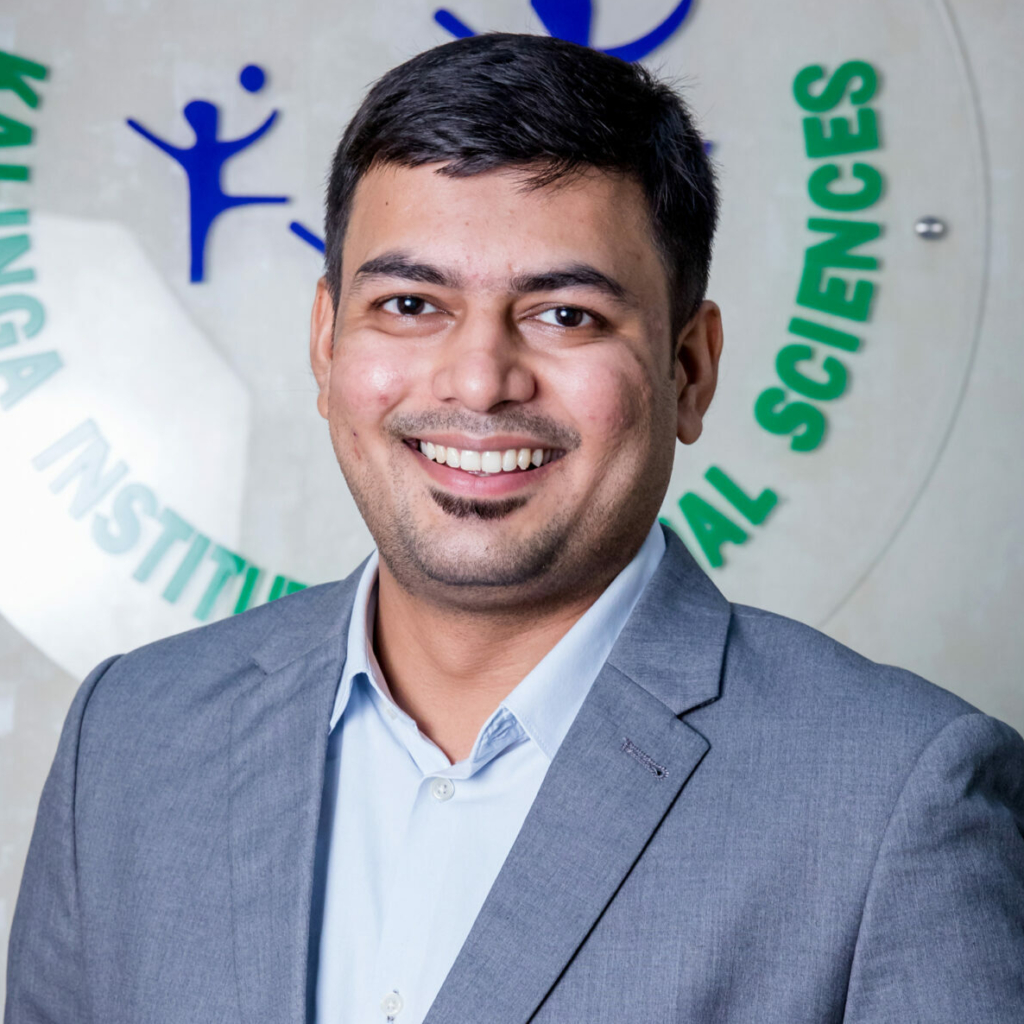 Mr. Apratim Tiwari
Dy. Director (RIS), KISS
Apratim is reviving and re-establishing the School of Leadership to mentor future leaders in the public and private sectors, primarily from the indigenous communities. Since joining KISS in 2019, he has strived to instil a competitive spirit in its students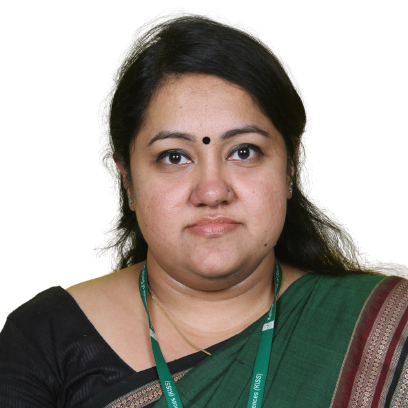 Dr. Disha Bhatt
Assistant Professor, English, School of Comparative Tribal Languages and Literatures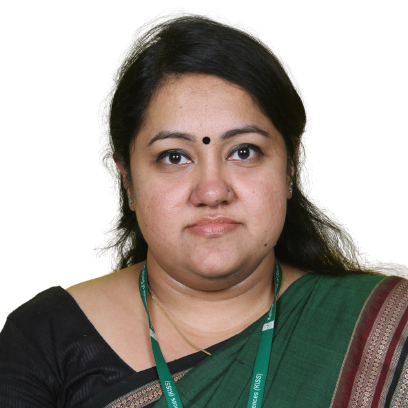 Dr. Disha Bhatt
Assistant Professor, English, School of Comparative Tribal Languages and Literatures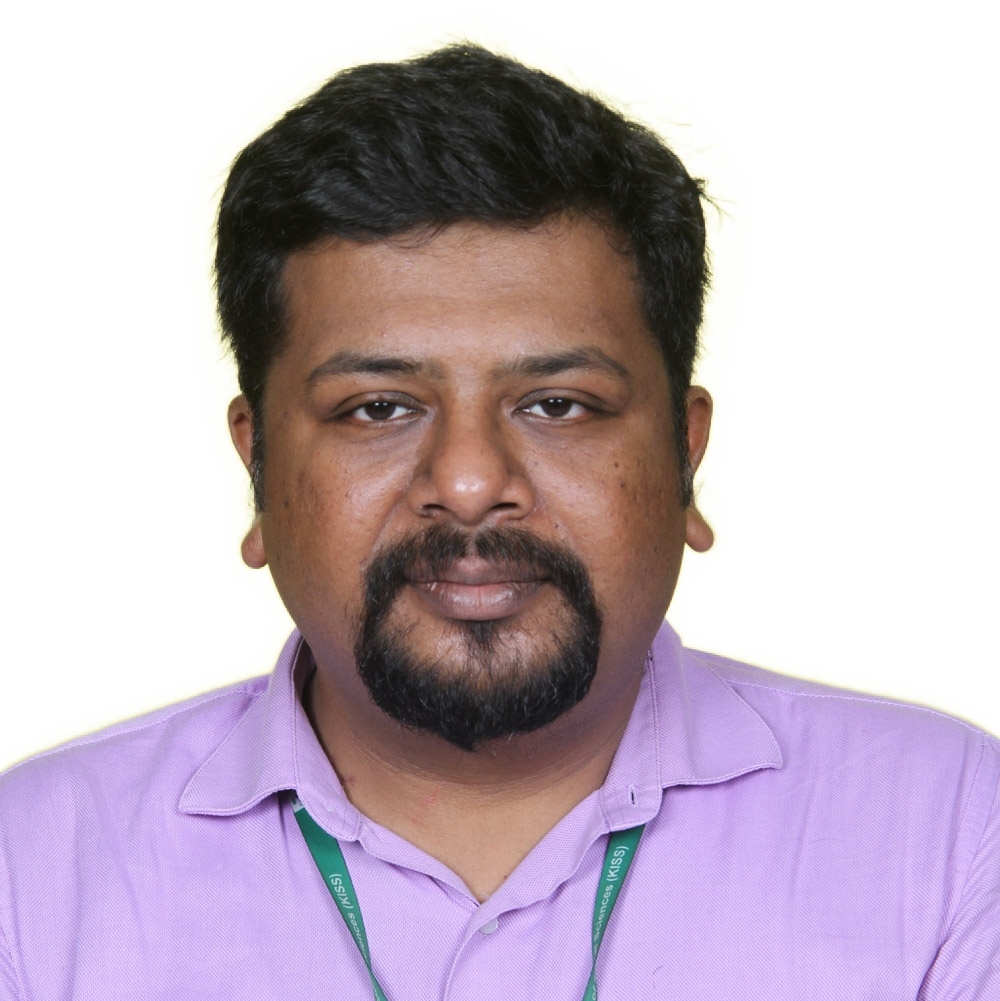 Mr. Atul Nag
Associate Professor, Computer Science, School of Indigenous Knowledge Science and Technology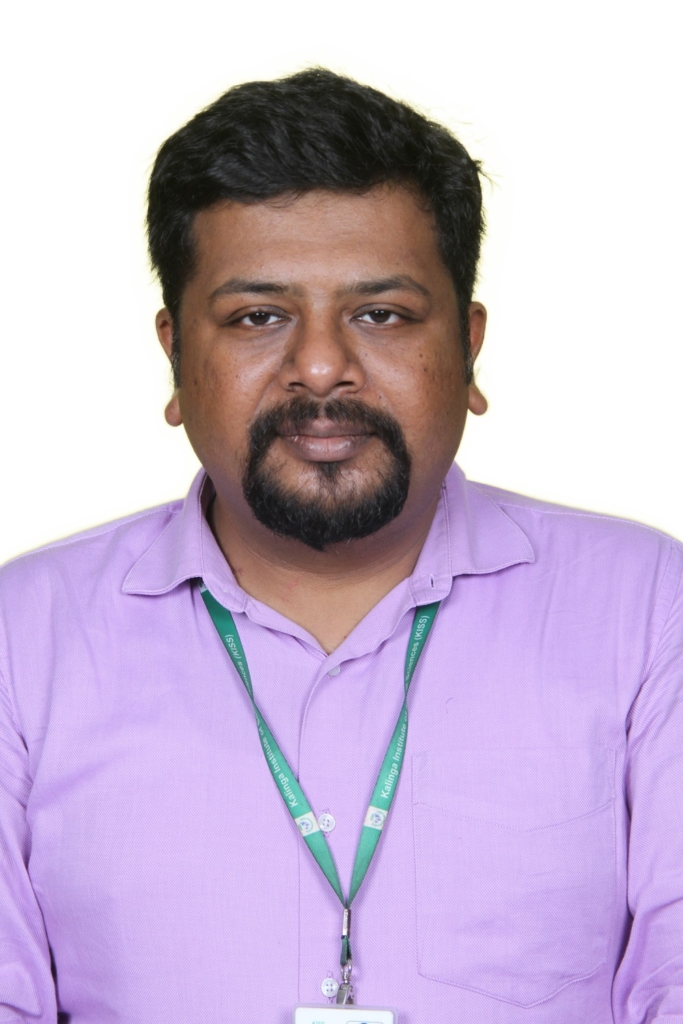 Mr. Atul Nag
Associate Professor, Computer Science, School of Indigenous Knowledge Science and Technology
M. Tech. Bioinformatics, B. Tech. Biotechnology
Our Help Desk
Gender & Equality
Grievance Cell
KISS Campus-3,
Bhubaneswar, Odisha, India
+91 8114399301