Recognizing the success of KISS model in Bhubaneswar, Bangladesh is all set to replicate a congruent version of it in Jessore and Dhaka.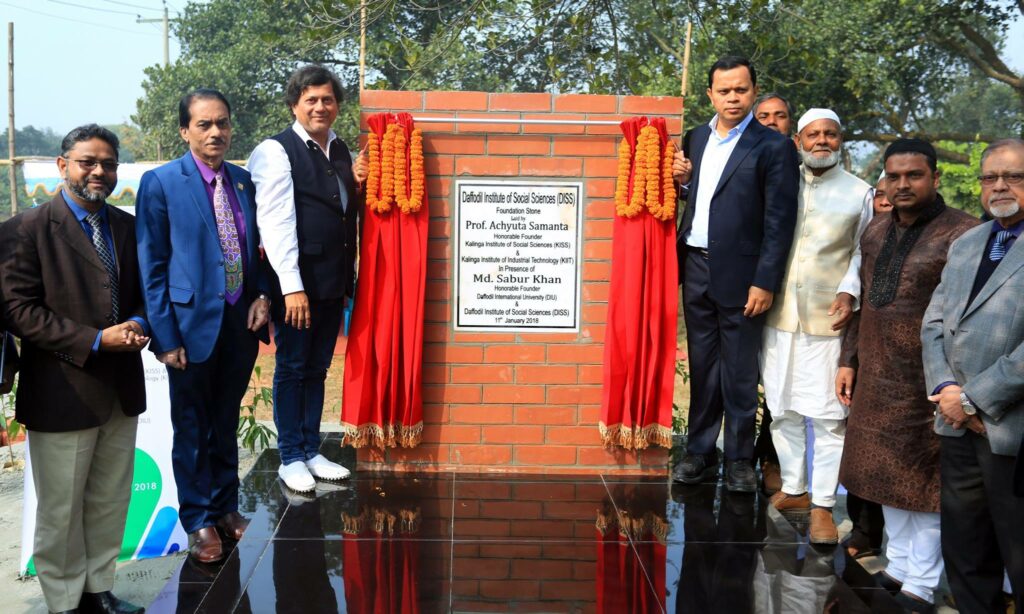 'Bhoomi Puja' was performed on January 11, 2018 for the two international branches of Kalinga Institute of Social Sciences (KISS) in Dhaka and Jessore, Bangladesh. The traditional ritual to dedicate the land for the purpose was conducted in the presence of Dr. Achyuta Samanta, Founder, KIIT and KISS; Md. Sabur Khan, Chairman, Daffodil International University (DIU), Dhaka; and Dr. Angela Gomes, Ramon Magsaysay Laureate & Founder Executive Director, 'Banchte Shekha', Jessore.
KISS Branch in Dhaka will be started in association with DIU, which has provided land and funds for infrastructure development. Similarly, 'Banchte Shekha', a leading NGO in Bangladesh, has allocated land and funds for the Jessore branch. KISS shall provide technical and managerial support for functioning of the two branches.
These two branches are the first international branches of KISS. They are outcome of separate MoUs signed by DIU and 'Banchte Shekha' with KISS earlier. Both Dhaka and Jessore branches will function on fully free and fully residential basis and will begin admitting students from the coming academic session. While 500 poorest of the poor Bangladeshi children will be provided free education in KISS Dhaka Branch, Jessore Branch will only be for poor girls.
Expressing pleasure Dr. Samanta said, it is a matter of pride for Odisha that branches of an organization from the State, with the name 'Kalinga', are being set up internationally.