KISS Deemed to be University (KISS-DU) organized a webinar on "SDGs in the time of Covid-19 Pandemic – Gender & Nutrition Security" on 21st October, 2020. The webinar highlighted the impact of the pandemic on food systems and rural economies in particular and the effect it has on the implementation of SDGs (SDG 1, 2 3, 5, 12, 15, 16 and 17). It further emphasized on the importance of a gender sensitive approach in addressing key policy issues relating to food and nutrition security especially for rural women and girls. The webinar was organized as a part of the #UN75 Campaign, to celebrate 75 years of the United Nations.
Speaking at the virtual meet, Prof. Nitya Rao, School of International Development, University of East Anglia, UK urged the need for applying a gender lens to agricultural transformation, labour intensification and nutrition. "Women perform 56% of total work, 75 to 80% of productive/agricultural work in planning and harvesting and 95% of domestic and care work. This leads to 3% to 4% seasonal weight loss in women", she informed. Prof. Rao also talked about the key gender challenges and how women suffer from time poverty.
Dr. Shailaja Fennell, Centre of Development Studies, University of Cambridge, UK stated the reasons people should move to millets and acknowledge the role of women in agriculture. The crux of her talk was the lessons learnt from the Green Revolution for sustainable agriculture and exploring or researching millets for sustainable agriculture.
Dr. Arbinda Padhee, IAS, Country Director, ICRISAT addressed the virtual platform by talking about Maggi vs. Raggi. He said, " The Covid-19 pandemic has taught us that the local food systems need to be introduced. Millets can be popularized by framing proper public policies and the consumer behaviour needs to be changed and we need to invest strength on sustainable value chain." Dr. Ashok Kumar Singha, MD, CTRAN Consulting Pvt. Ltd. placed thrust on 3Ps – Problems, Policies and Possibilities. Under problems, he spoke about the production system and production trends, policies – well intentioned implementation challenges for SDG 2 Targets. In his talk, he touched food availability, scheme governance, nutrition status and structural issues under possibilities.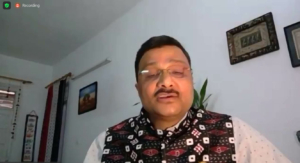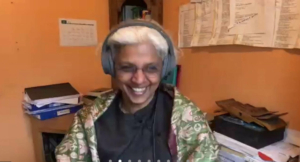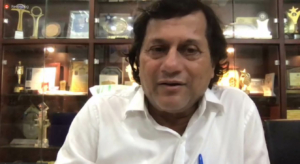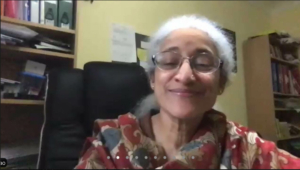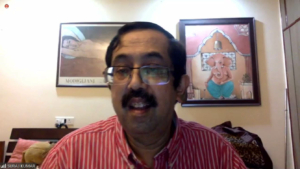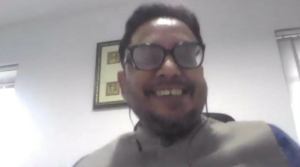 Earlier, Dr. Achyuta Samanta, Founder, KIIT & KISS delivered the welcome address and thanked all the esteemed speakers for gracing the occasion. In his deliberation, he threw light on the social responsibilities which KIIT and KISS have shouldered during the pandemic by building Covid hospitals, supplying dry food and other study materials to the students of KISS and embraced almost 100 orphan children who lost their parents to Covid-19.
The session was moderated by Dr. Suraj Kumar, Senior Advisor, SDG Centre, KISS and coordinated by Dr. Shubhasree Shankar, Project Manager CHIRAG and TIGR2SS Project and Ms. Nizni Hans, Deputy Director, Project and Research, KISS.