About the School
Out of the seven schools, the School of KISS DU, School of Comparative Tribal Languages and Literatures was established from the inception of this University in the year 2017. This School offers two years Master Programmes of one hundred ten credits in the subjects such as Hindi, English, Odia and Sanskrit in addition to specialised studies from a comparativist perspective in tribal languages and literature. This School also offers M. Phil and Ph. D. the School in innovative areas of literary knowledge that is particularly concerned with tribal society, aesthetics and culture in an interdisciplinary framework. The academic programme of the School envisages preservation and revitalization of tribal literature, languages and cultures by offering a set of common innovative courses in the aforesaid Master's Programmes, namely  Tribes of India: Culture, Language, Demography, Fiction on Tribes: Issue of Land, Environment and Justice, Key Socio-Linguistics Concepts for Tribal Literary and Language Studies, World Poetry of the Aboriginals, Multilingual Education in India for Tribals and Theme based Movies, and Study of Artefacts and Material Culture in the Museum. 
Besides being trained in the critical interpretation of mainstream literary texts, each student of the School is exposed to research in ethnography, sociology and cultural anthropology through the learning of research methodology, doing fieldwork, and writing a dissertation. Career Orientation and Skill Development papers are also the unique additional features of the Master's Programmes. The chief pedagogic agenda of the School is not only to critically engage the so-called non-native, elite and indigenous cultures with the indigenous oral-literary and aesthetic traditions but also to create possibilities of cross-fertilization between them through translation.
Objectives
To build domain knowledge in the literary streams of Odia, Sanskrit, Hindi and English.
To enrich a comparativist critical sensibility of the students by offering them six tribal-based special literary papers in the M.A. Programmes covering knowledge of the tribal populace in India and abroad, their oral, visual and material cultures, languages, myths, religious beliefs, folklore, literary and other forms of art, socio-economic issues and problems concerning the relation of the tribes to their land, forest ecosystem, urbanization, displacement, alienation from cultural moorings etc.
To encourage the students/scholars for the study of papers of specialization to conduct research on various tribal literary and cultural heritages in a critically nuanced manner.
To develop the self-esteem of the tribal students about their languages and cultures together with self-reflexivity.
To provide the facility of a multidisciplinary approach with the School of Tribal Culture, Philosophy and Eco-spiritualism, KISS Deemed to be University, Bhubaneswar.
To understand the recent trends, areas and scope of research on Language and Literature on the Tribals.
To enable the student to have access to emerging areas of knowledge in the concerned field and to get himself /herself equipped to participate in the state as well as national level competition to obtain a good job in Tribal Museum, Tribal Research Institutes, and any other administrative services.
To develop competency in undertaking independent micro and macro-level research projects in the emerging areas knowledge by adopting interdisciplinary and multidisciplinary research.
Outcomes
At the end of the course, the students will have a nuanced understanding of literature and culture across linguistic, racial and ethnic boundaries.  They will have a comparativist framework to approach literary texts, both mainstream as well as peripheral.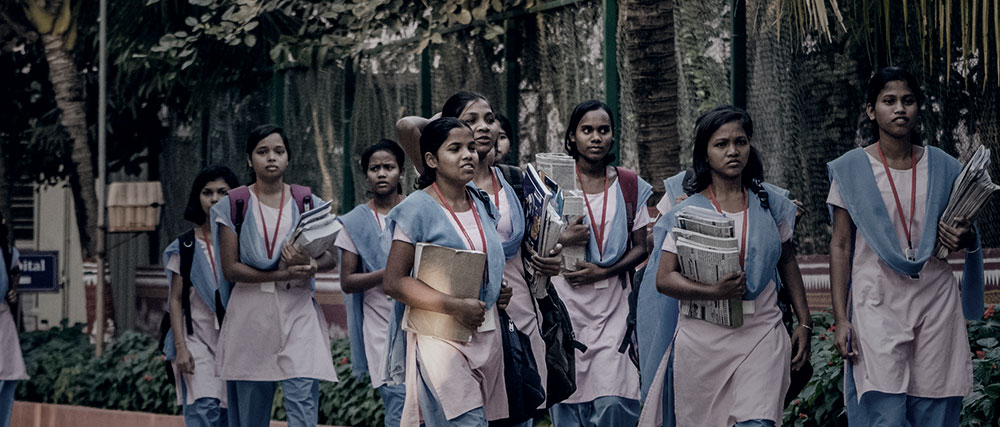 Academic Programmes
The following are the full-time academic programmes:
Master's Programmes
Programme for Value-added and Soft Skills Courses
Tribal Fiction and Poems
Translation Studies
Communicative English
Python for Data Analysis